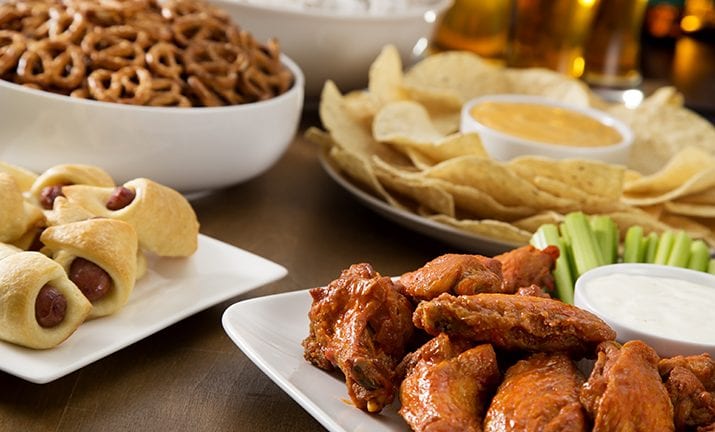 For football fans, this time of year is especially exciting! The big game is right around the corner, and it's the perfect day to catch up with friends, watch some fun commercials, and of course, eat delicious food! If you're stressed out just thinking about planning the menu for your big game party, we're here to help! 
Appetizers:
Keep it simple with a cheese plate! Choose a few cheeses that you know are crowd-pleasers (cheddar, gouda, pepper jack), or if you're feeling fancy, try out one of these combos.
If cheese isn't your thing, try an organic veggie platter with Spicy Roasted Garlic Hummus or Green Hummus.
Snacks:
Everyone loves to snack while watching the game! Chips and salsa is always favorite, and if you want to get creative, you can make your own Roasted Tomato Salsa with Homemade Chips! Parmesan-Crusted Green Beans are fun to dip, too.
Main Course:
Big game parties are great for grazing, but if you want to prepare a "main dish" try a pot of Veggie Chili with Beer. For a spin on the traditional buffalo wing tray, put out some Crispy Honey Hot Wings with bleu cheese or ranch dip.
If you're going to a friend's party and need a quick appetizer solution, stop by the Common Market's grab n' go cooler and browse the selection of house-made dips (like Buffalo Chicken Dip, pictured below).