Everyone can shop; anyone can join!
The Common Market believes that a business owned by its customers is in the best position to meet the needs and desires of those customers.
Ownership is about more than investing in wise choices for your health; it's about investing as a partner in the business. The Common Market measures its success through a three-tiered bottom line–people, planet, profit–that correlates to social, economic, and environmental development. We believe a business should be a positive contributor to the local community. We make a conscious effort to give back to our growing community in a variety of ways to show our gratitude for the community's support of the co-op. We are here because we want the health of our families, our planet, and our store to grow.
Do you want to be a part of this movement? Take a look at the benefits, rights, and responsibilities of a Common Market owner, fill out the online form, make a payment, and become an owner today!
To become an owner, simply complete an equity share form and make a payment. An equity share is a one-time cost of $200; however, a payment plan of eight quarterly payments of $25 is available. Should this payment plan option be chosen, payments are due every three months.
The purchased share is a legal equity share, meaning the purchaser owns part of the business.
Ownership is connected to a single individual. The owner's household may use the discounts and owner card, but only the owner may vote and run for the Board.
Personal benefits:
A $20 Common Market gift card if ownership is paid in full when signing up
A 10% discount on Owner Appreciation Days in February, June, and October (one transaction of your choice)
Special discounts from Community Partners
A subscription to Spoonful, the Common Market newsletter, delivered via mail or email
New owners receive exclusive coupons
A 20% discount on select Community Room classes for yourself and one guest
A 12% discount on special orders
Opportunity to serve on the Board of Directors
Opportunity to attend Ownerfest, our annual owner meeting
A free tote bag
A Patronage Rebate in years the co-op is profitable
Community benefits:
Keeps farms in our community
Keeps profits in our community
Ensures our ability to carry out our mission in Frederick County
Supports a home-grown business
Encourages and supports sustainable farming practices
Encourages and supports fair, ethical, and just business practices
If you have additional questions about becoming a Common Market owner, visit the owner FAQs or email ownerservices@commonmarket.coop.
---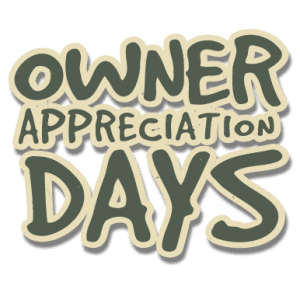 Owner Appreciation Months for 2019
February, June, October
Our Owner Appreciation Days run a full month. Choose your discount day wisely–you only get to use it once!
Owner Appreciation Days are one of the most visible benefits of being an owner. Owners receive 10% off a single shopping trip in February, June, and October.
Everyone is welcome to come in and enjoy the food and friendly conversation. The discount is offered exclusively to owners* and is good for only one shopping trip, so make sure you let your cashier know if you'd like to use your OAD discount at checkout.
Not an owner? Click here to learn a little more.
*Owners must be up to date with equity payments in order to take advantage of the OAD discount. Visit our Service Desk to check on your status.