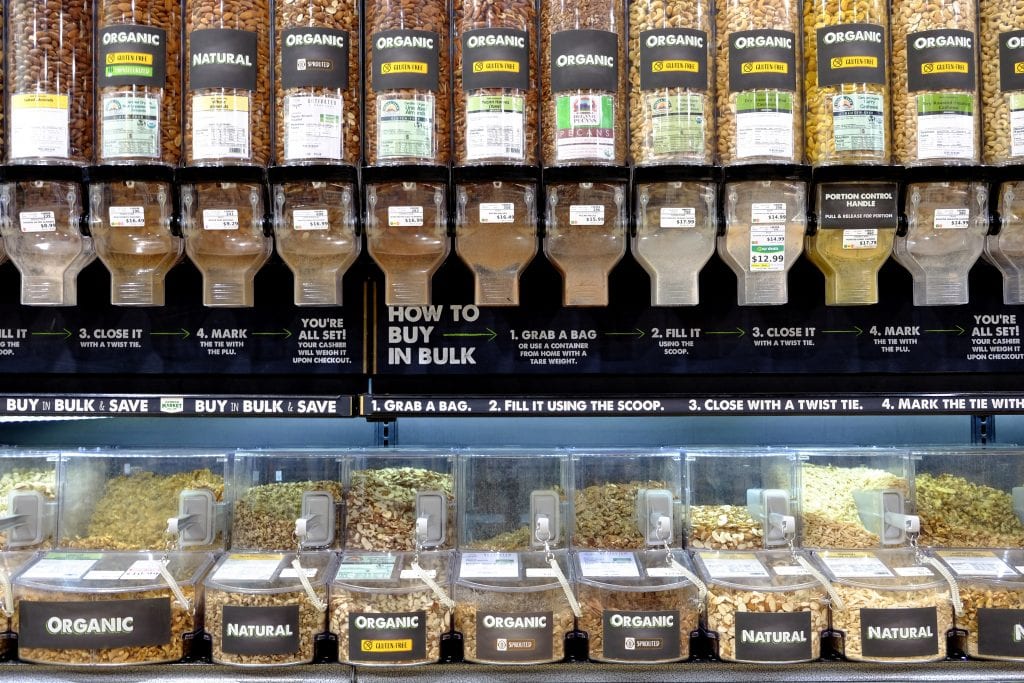 Buying in bulk is a savvy way to save. In our bulk department, nutrition and value are high priority. We have a wide selection to choose from, whether you want to purchase only what you need or are looking to stock up, including the following:
Organic flours and grains
Organic nuts
Organic pastas
Organic herbs and spices
Local honey
Sweet treats
You can download our full list of Bulk Food items by clicking the button below, or you can search for a specific item by PLU or by Group.
But why should you buy in bulk?
It reduces packaging, which is good for the environment.
It allows you to purchase only the amount you need, which reduces waste.
You can see what you are purchasing.
If you have never shopped in bulk, it's as easy as 1-2-3:
Grab a container. We provide plastic and paper bags for dry items. We strongly encourage you to reuse your own clean containers. Please weigh them using one of our digital scales, then write down the tare weight before filling.
Select your item and fill up your container. Using the scoops provided in each bin, portion out as much or as little of the item as you'd like into your bag or container. If dispensing from the vertical "gravity bins," please pull the lever slowly as the product can come out very quickly. Please use a different bag for each item, even if they have the same price.
Write down the bin number. Write the bin number on a twist tie or piece of masking tape, and use it to close your container or have it in an easy-to-see spot on the container. Take your tagged items to the register, and the cashier will ring up the price.
Here are some additional hints and tips to make your bulk buying experience even better:
Bring your own clean container so you are sure to buy exactly how much you need.
If you'd like to try a product before you buy it, please ask a staff member for assistance.
The best way to get products out of the bulk bins is to use the scoops or tongs provided in the bin. For the health and safety of all our customers, please refrain from sticking hands inside bulk bins.
All bulk items are sold by the pound. You can estimate your final price by using the digital scales in the Bulk Department.
Spills are inevitable. If a spill occurs, simply let one of our staff know.
If you find yourself at home with a numbered container full of some mystery spice, you can

 

look up the bin number

 

online.
Reverse Osmosis Filtered Water
You can purchase filtered water from our bulk department by purchasing reusable containers and filling right in the store. Bulk water is offered to Common Market Owners free of charge as one of our Owner perks!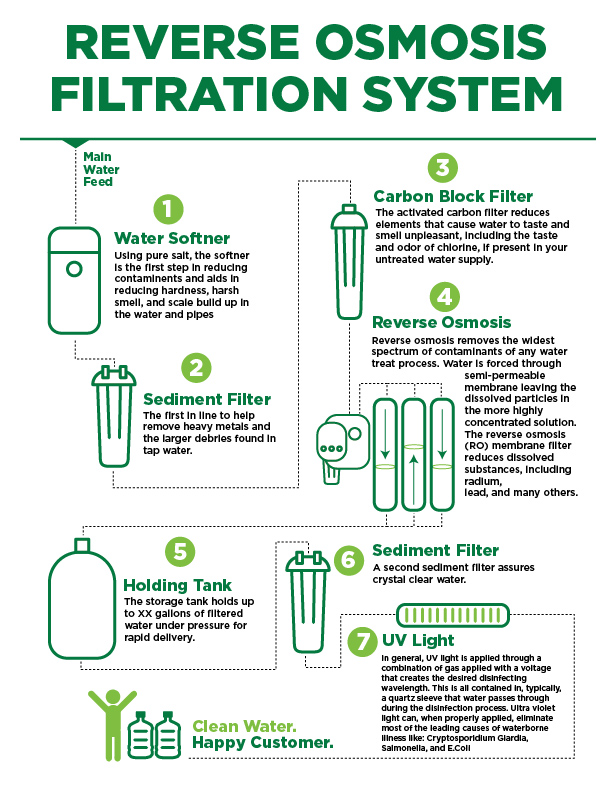 ---
Packaged Bulk Foods