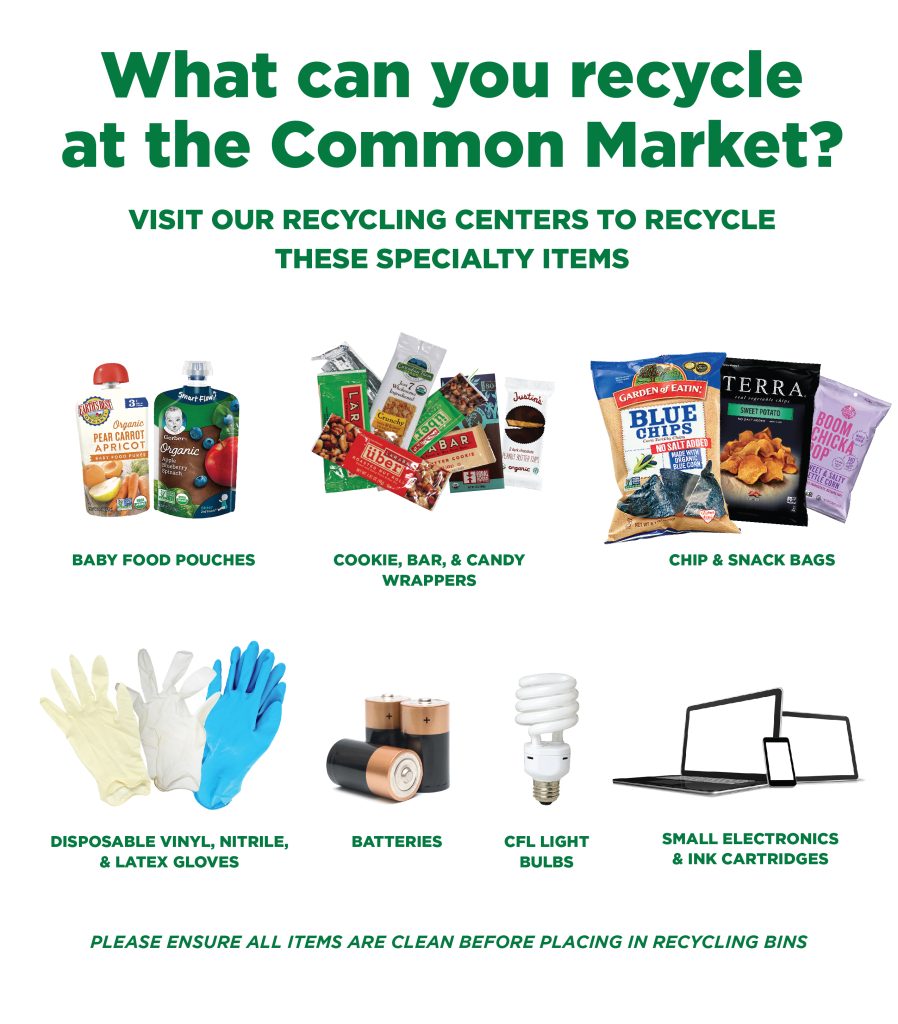 Click here for a detailed list of accepted items.
We work to provide our community with the recycling knowledge they need to make the most environmentally-friendly and sustainable choices, in addition to providing recycling options in the store. That is why we partner with Frederick County Recycling to provide our customers with information on the recycling process and the items that can be recycled. Click here for a complete list of what can and cannot be recycled, courtesy of Frederick County Office of Recycling.
Reducing Food Waste by donating to local food banks
For food that is nearing its expiration date, we have weekly donation pick-ups from the local food banks. This reduces waste and feeds those in need of a healthy meal.
Reducing toxins in the landfill by recycling 4,373 lbs of batteries & 1261 CFL bulbs
We accept the following battery types: A, AA, AAA, C, D, 9-Volt, mercury, nickel, cadmium, magnesium, nickel-metal hybrid, alkaline, iron, zinc-carbon, silver, watch, and other "button type" batteries. We DO NOT accept lithium or rechargeable batteries. All batteries must be non-leaking and not corroded. Please cover the positive side of each battery with tape to prevent fires during transport. We accept compact fluorescent bulbs for recycling.
Reducing trash in the landfill by recycling 431,766 lbs of co-mingled items.
We partner with organizations that make a direct positive impact on the environment, such as Terracycle and Pur Project.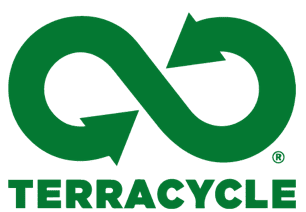 The Terracycle Recycling Program works to help recycle certain "non-recyclable" items. Your co-op is now recycling baby and adult food squeeze pouches and their caps. We are also accepting hair care, skin care, and cosmetic product packaging. In addition, we are recycling energy bar wrappers and oral care products, such as toothbrushes and toothpaste tubes. Pur Project is a collective that helps organizations like NCG make a positive impact on climate change by facilitating reforestation projects. The Co-op Forest is part of the Alto Huayabamba Project located in northern Peru along the Huayabamba River. The Alto Huayabamba Project promotes sustainable agroforestry among 2,000 small-scale indigenous cacao farmers associated with the ACOPAGRO co-op. ACOPAGRO cooperative helps ensure both environmental sustainability and social stability. Farmers who participate in the Alto Huayabamba Project receive compensation for planting and maintaining native trees, as well as guidance on sustainable agroforestry techniques. We also partner with local businesses who share our values through our Community Partners Program.
Responsibly disposing of electronics & Christmas lights by partnering with e-End
e-End is a local electronics recycling business that provides recycling of end-of-life equipment. They perform 100% data destruction on media stored on recycled electronics. Each year, we hold an electronics recycling event where we invite the community to bring their old electronic equipment to the store for e-End to recycle. In 2019, we collected over 24,000 lbs. of miscellaneous recycling through this event. The event did not take place in 2020 due to COVID-19 restrictions.
Each year, November through January, we offer recycling of old holiday string lights. e-End takes these lights, strips them, and recycles them for other uses. In 2020, we collected 690 lbs!
We are now a Maryland Green Registry Member! Visit the Green Registry for more information on this program and the businesses that qualify. You can also view our page specifically. In addition to partnering with environmentally-conscious organizations and local businesses, we are also environmentally conscious in the following ways:
We use green register paper so our register receipts are BPA and phenol free. We also offer digital receipts to co-op Owners to reduce paper waste.
We utilize LED lighting in the store, ensuring less energy consumption and less bulbs in landfills.
Our 7th Street store features motion-sensor-lighted coolers that reduce energy use. The lights only turn on when a customer is browsing!
We have replaced old coolers that had ozone-depleting hydrocarbons with new coolers that use a natural refrigerant "propane."
We installed an electric car charging station just outside the outdoor cafe seating area. So far, it has displaced 3,283 gallons of fuel and reduced over 63,689 pounds of greenhouse gases!