Beginning June 1st, we will reopen Special Orders with new terms and conditions. Please read details below.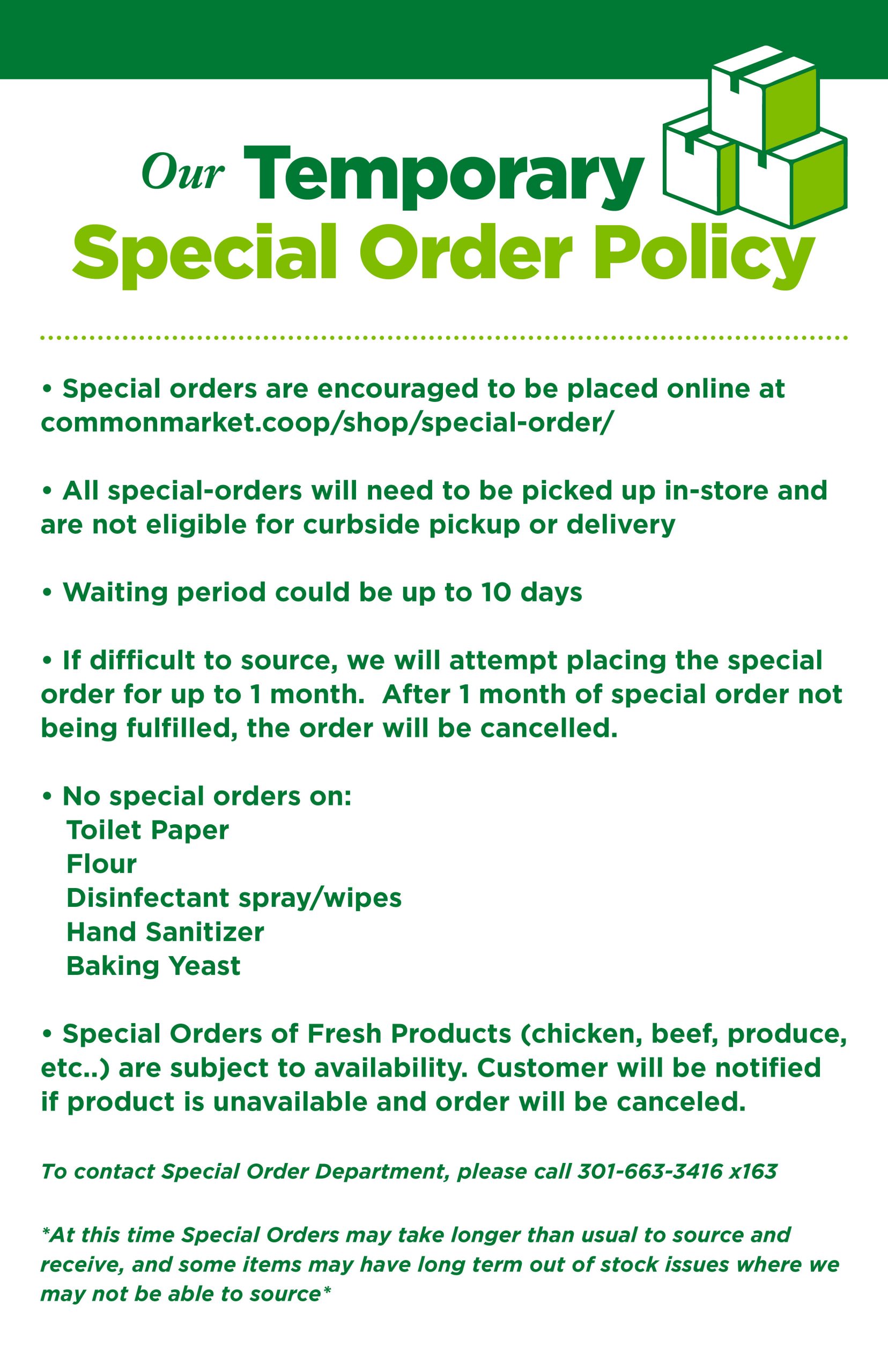 Have a favorite item you want to order in bulk?
Placing Special Orders with the Common Market gives you the opportunity to buy everyday items in bulk quantities at a discounted rate!
Sale Items/Promotions are exempt from case discounts
Perishable items need to be picked up within 7 days of notification
Non-perishable items not picked up within 14 days of their first notification will be restocked or returned to vendor
Discounts apply to case quantities (minimum of 6) only. Limit of 10 cases per order.
We do our best to get you the right price. If you have questions, let us know.
---
You must be logged in as a member to place a gift card order.
Create an Account or Login
---
If you have any questions in regards to Special Orders, please email us.
The Common Market reserves the right to refuse or deny a Special Order Item. Due to our buying schedule, most special order items can be expected up to two weeks of the order date.