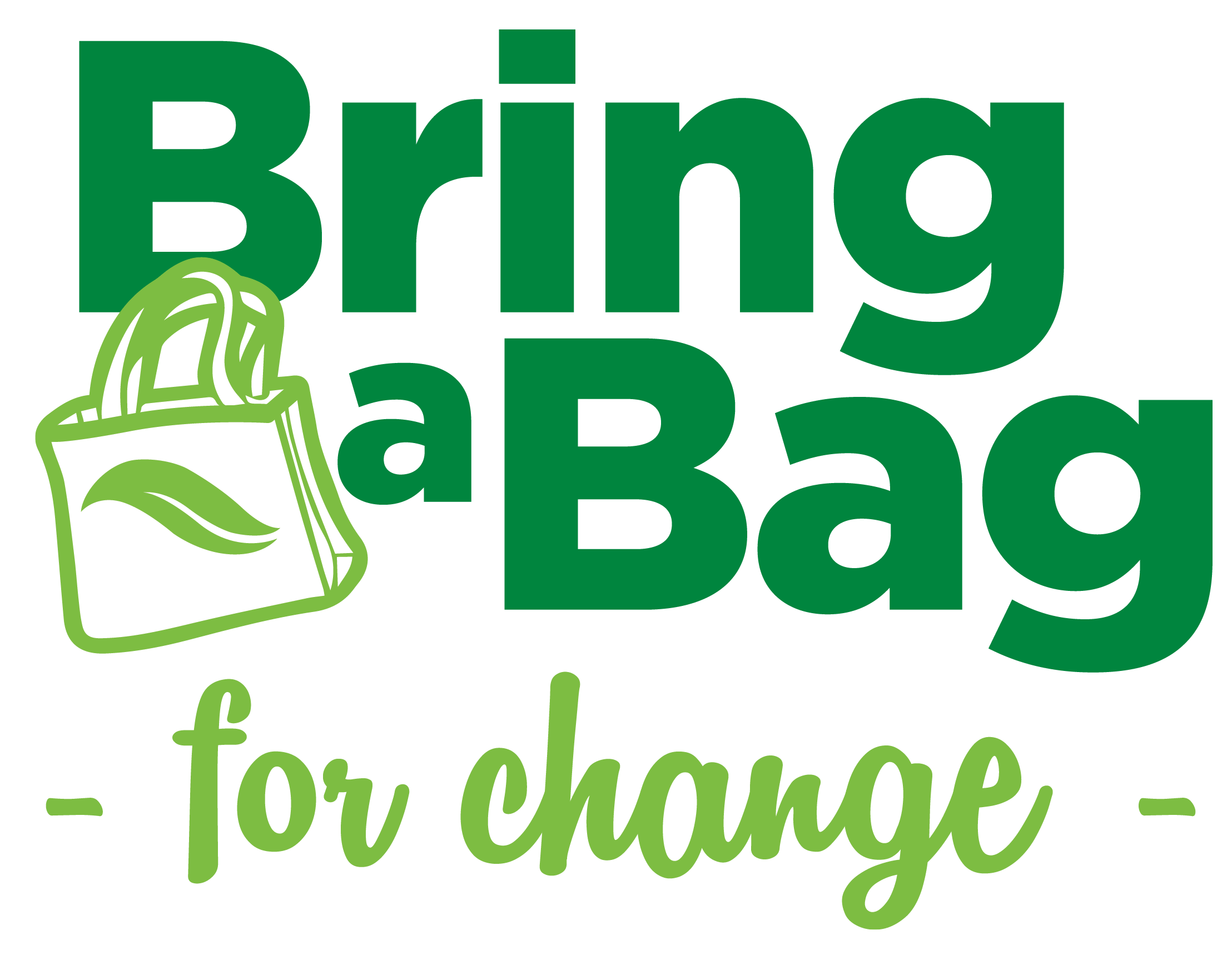 Common Market's Bring-a-Bag for Change Program encourages shoppers to reuse bags and reduce waste by providing a wooden nickel, worth 5¢, for each reusable bag used at checkout. Customers then choose a charity to donate that token to in our exit vestibule.  This program is a win-win—it keeps single-use bags out of the waste stream while giving back to deserving organizations in the community.
Each quarter, we select four non-profits to support through this program. These non-profits represent the categories of Children & Families, Environment, Animals, and Community. Tokens are combined with 1% of sales from a chosen day, and a check is then mailed to each non-profit.
---
Since 2007, your co-op has…:
Saved 2,432,882 bags from the waste stream and donated $180,672 to local charities!
Just in 2017, collectively we raised $19,396! Take a look at the impact you made in your community:
Student Homelessness Initiative Partnership -$1,509.85
Future Harvest -$1,456.75
Baltimore Animal Rescue & Care Shelter -$1,899.60
Daybreak Adult Day Services -$1,318.30
Red Wiggler Community Farm – $2,108.57
Children of Incarcerated Parents Partnership – $2,247.84
Woman to Woman Mentoring – $2,196.63
Frederick Friends of our County Animal Shelter – $2,587.88
Frederick Mental Health Association – $1,242.12
Maryland Pesticide Education Network – $1,298.94
Tails of Hope – $1,357.98
Blessings in a Backpack – $1,303.28
Heartly House – $1,203.36
Seed of Life Nurseries – $1,172.38
4-H Therapeutic Riding – $1,174.12
Hospice of Frederick – 1,311.05
We have temporarily paused our Bring-A-Bag donation program but are still committed to giving back to our community!
This quarter, Common Market is donating non-perishable goods to the Frederick Health Hospital Staff to support their tireless work keeping us safe and healthy!