The Common Market seeks out other individuals and businesses in our community who share our values to partner with. The Community Partner Program connects owners with local farms, businesses, and organizations that share the following values: (1) supporting local businesses and the economy; (2) choosing sustainable practices; (3) charity and education; and (4) promoting health and wellness.
Our Community Partners hold similar ideals of: (1) choosing environmentally sustainable business practices; (2) supporting local agriculture and small business markets; (3) engaging in outreach in the community to educate and spread like-ideals of health, environmental sustainability, and community well-being; and (4) are local entities that share a vision of community support and networking and an enthusiasm to promote and develop a thriving local business community.
If you know a business that fits this description that you think would like to partner with us, please contact us at OwnerServices@commonmarket.coop or 301-663-3416. If you are a business and would like to become a Community Partner, please complete our Community Partners application.
Community Partners
USDA Certified Organic Personal Care Products
Owners receive a 10% discount off one purchase at their 100 E. Patrick Street store in February, June, and October.
Why we stand by Terressentials:
Terressentials is deeply committed to expanding access to USDA certified organic personal care products. Health, environmental sustainability, organic education, and community well-being are the cornerstones of their business. They have dedicated the last 27 years to locally creating and crafting small-batch, certified organic personal care products that sustain the health of our bodies and minds and help to heal our environment. Terressentials also offers a unique collection handmade and fair trade gifts, housewares, accessories, and treats that support artisans in the USA and around the world.
---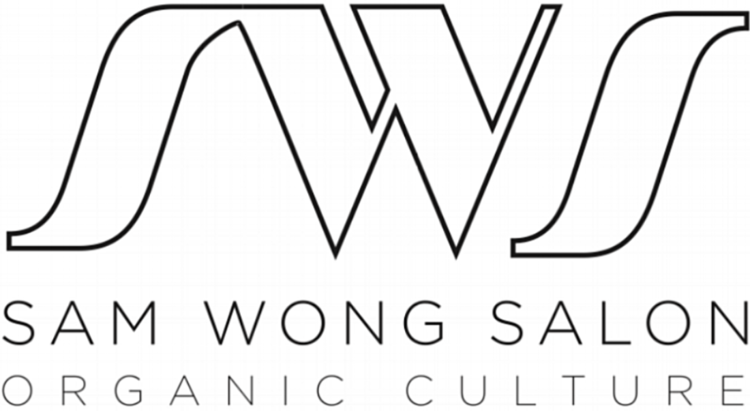 Hair Salon
Owners receive 10% off every visit.
Why we stand by Sam Wong Salon:
Sam Wong Salon is Frederick's first organic hair salon offering clients a more holistic approach to hair care. They put an emphasis on carefully selecting hair color and products that support their philosophy of being as organic and natural as possible.
---
Environmental Sustainability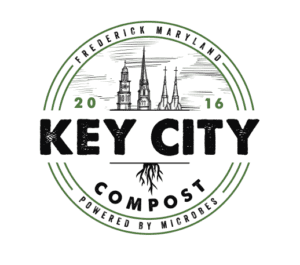 Providing clean, easy, and accessible food waste recycling Services
Owners receive 15% off their weekly curbside pickup service.
Why we stand by Key City Compost:
Key City Compost has a strong belief that thriving communities rely on high quality food and stewardship for our planet. Key City composting services provide a local solution to a global problem that sits at the intersection of recycling, waste management, and agriculture.
---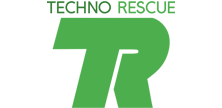 Providing secure data sanitization & electronics recycling
Owners can securely recycle small electronics (laptops, hard drives, cell phones, and tablets) in the Techno Rescue bin located in our exit vestibule.
Why we stand by Techno Rescue:
Techno Rescue strictly adheres to internationally recognized Responsible Recycling (R2) standards to reduce electronic waste and to preserve natural resources. As a conscientious and mission-driven business, Techno Rescue also strives to exceed the EPA's Standards for solid waste file recycling and to adhere to a zero-landfill policy for e-waste.
---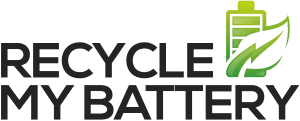 Battery Recycling
Owners can recycle their batteries in bins at both store locations (coming soon).
Why we stand by Recycle My Battery:
Recycle My Battery's mission is to create public awareness about the importance of responsible battery disposal and to pivot the mindset of people toward sustainable battery recycling.

Knife, scissor, and garden tool sharpening
Owners receive a $1.00 off each regular sharpening of knife, scissors, or gardening tool. (This discount extends to events as well)
Why we stand by Rod's Sharpening Service:
Rod's Knife Sharpening Service extends the life of your knives, scissors, and gardening tools, providing a local solution to preventing dull knives from ending up in our landfills.
---

Electrical Service Work
Owners receive 10% off all electrical services.
**Owners only code** Use promo code LUMEN at checkout
This includes but isn't limited to: (lights or outlets not working, new lighting installation, surge protection, electrical service upgrade, etc.)
Why we stand by Lumen Brothers Electric Company:
Lumen Brothers Electric Co. is dedicated to providing exceptional service and expertise while being good stewards of the environment. Lumen Brothers Electric recycles all metal materials removed from projects such as copper, aluminum, steel, etc. They also recycle all cardboard taken from job sites on a daily basis. they also plan to donate and support local charities within the Frederick Community.
---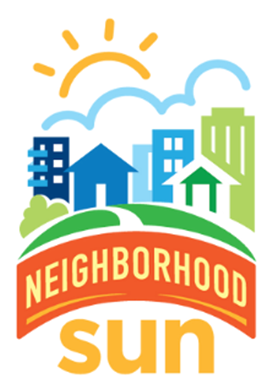 Providing locally produced clean energy through your normal utility provider. No cost to join, no cost to cancel and it doesn't go on your roof!
Owners receive a $100 Common Market gift card, supplied by Neighborhood Sun. Sign-up here! https://ns.solarforall.io/signup.cfm?agent=CM
Why we stand by Neighborhood Sun:
Neighborhood Sun believes everyone deserves access to locally produced clean energy. By enrolling in a community energy project, you will not only go green, but you will save money while supporting your local economy.
---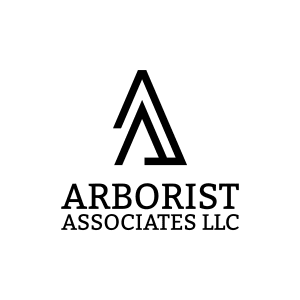 Tree care and tree preservation
Owners receive 10% discounts for tree and shrub health care services for winter signup or repeat clients.
Why we stand by Arborist Associates LLC:
Arborist Associates provides organic and sustainable tree care solutions for residential and commercial clients in Frederick County. Their goal is to preserve the history of mature trees and care for younger trees so that they will see many generations. As Frederick's population becomes more dense, they want to provide services that consider the environment by avoiding harmful pesticides and over fertilizing.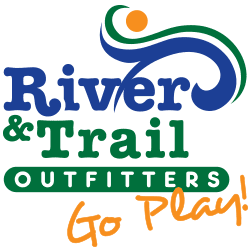 Outdoor Adventure
Owners receive 10% off any activity of their choice for groups of 1-9. Offer excludes zip line, high ropes, camping, and cabins. No double discounts.
**Owners only code** Use promo code COMMON10 at checkout online or by phone. Discount may be used by reservation only.
Why we stand by River & Trail Outfitters:
River & Trail Outfitters is a local company who strives for sustainability while getting people outside. They are only a short drive from Frederick and share the value of environmental stewardship with the Common Market. They have partnered with several local wineries and breweries to help promote our area and local businesses. They are also teaming up with the Sweet Farm to combine paddling and fermented food making. Their goal is to share their passion and their staff's passion with as many people as possible and to show people the beauty of our area so that they will understand the importance of their footprint.
---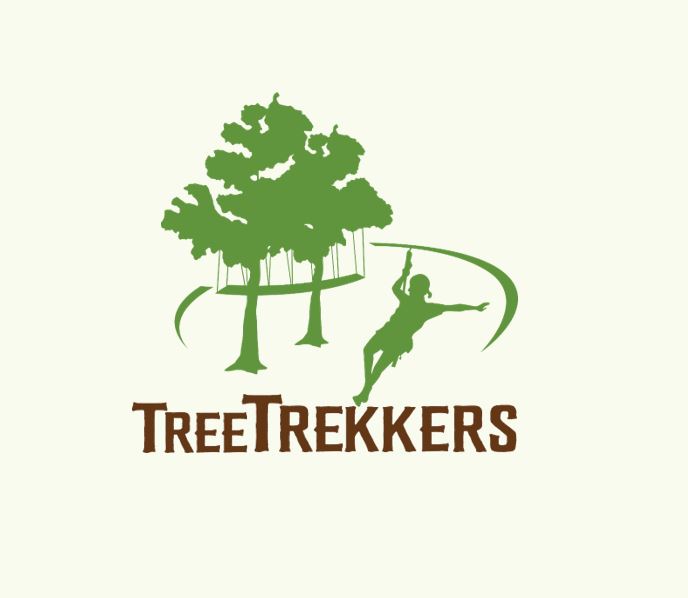 Outdoor Aerial Adventure and Zipline Park
Owners receive 10% off any activity of their choice During our OAD for the months of June & October.
**Owners only code** Use promo code COMMON10 at checkout online or by phone.
Why we stand by Tree Trekkers:
Tree Trekkers offers educational value designed for individuals and groups, accommodating diverse learners, and can be customized to fit your needs.
Their park is designed to offer a recreation activity while supporting sustainably and environmental conservation. It is important to them to protect the trees and animals that live in them so future generations could enjoy them as well.
Local small businesses are very important to Tree Trekkers. They hope to soon be able to offer special weekend events that allow local vendors to sell their products at the park at no cost to them.
---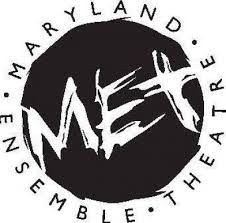 Maryland Ensemble Theatre
A professional, collaborative theatre ensemble broadly connected to our community by inspiring passion for the arts with courageous, relevant, accessible programs that enable people to feel more, think deeper, and laugh longer.
Owners receive 10% off any class registration for MET's Ensemble School with the code COMMONMARKET at checkout.
Why we stand by Maryland Ensemble Theatre:
The MET shares Common Market's values of creating community through sustainable practices together. As a nonprofit theatre in downtown Frederick, they upcycle, reuse, and repurpose many of their set, prop, and costume materials. They are community-focused and motivated by helping everyone in our community live a life of quality.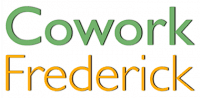 Providing a communal, welcoming work space
Owners receive 10% off first two months of membership & 10% off every meeting room reservation.
Why we stand by Cowork Frederick:
Cowork Frederick embodies our values of community, collaboration, cooperation, and local, small business support. Cowork Frederick believes that sharing helps make everyone stronger. This organization also believes in support of local enterprises, even down to the office art being from local artists. One of the elements of Cowork Frederick is that sharing resources can also reduce waste and excess.
---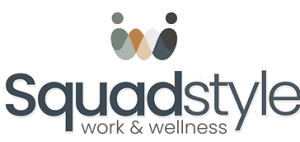 Cowork and Fitness Space
A coworking space inspired by a healthy lifestyle.  We've designed a modern and innovative workspace where people come to work, workout, and become the best version of themselves in all aspects of life. Your membership includes access to shared and private workspaces, cafe, wellness room, indoor/outdoor gym, and a growing community of hard working individuals and businesses. We are here to help coworkers prioritize their own wellness in order to achieve more at work and in life.
Common Market owners receive two free weeks of access to the work & wellness space, and $0 enrollment fee when signing up.
Why we stand by SL Studio:
SL Studio provides the space and resources for members to work in a coworking office that inspires a healthy lifestyle. The environment and amenities are designed to provide a work-life experience that promotes the overall wellness of our community. They offer coworking space, private offices, encourage mindfulness and connection, and give back to the Frederick community.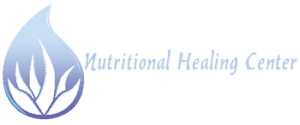 Clinical nutrition and chiropractic services
Owners receive 50% off initial nutritional evaluation (full price: $210).
Why we stand by Advanced Chiropractic & Nutritional Healing Center:
Advanced Chiropractic approaches diseases and outward symptoms as a trail to finding the root cause. They emphasize alternative healthcare and informing patients to enable them to be truly and wholly healthy. Advanced Chiropractic aligns with the Common Market's values in its holistic view of health that incorporates nutrition as integral to a person's overall well-being.
---

Integrative Clinical Nutritionist (MS, CNS, LDN)
Owners receive 10% off initial consultation package.
Why we stand by Encompass Integrative Wellness:
This practice approaches healing through good, quality food; only when necessary does it also incorporate supplements into the process. Many of the people she works with have lost sight of the power of food and its ability to heal the body on a cellular level. The integrative component of her practice looks at the connection of mind, body, and spirit and how deficiencies in these areas impact overall health.
---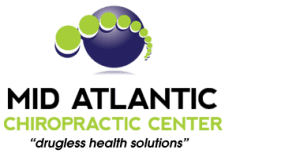 Healthcare, chiropractic services, and drugless health solutions
Owners receive $200 off New Patient Visit and 10% discount on care.
Why we stand by Mid Atlantic:
The Common Market and Mid Atlantic Chiropractic share the goal of a healthier community, including finding natural solutions to any health issues that arise.
---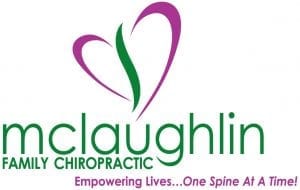 Chiropractic services, physical therapy, massage therapy, and nutrition, & weight loss counseling
Owners receive complimentary first-day consultation,  and examination, and x-rays at 50% (regularly $180.), and second-day posture scan.
Why we stand by McLaughlin Chiropractic:
McLaughlin takes a holistic approach to health, looking at all facets to promote general and overall well-being. McLaughlin also offers discounted or complementary services to charitable organizations, helping to foster health throughout the Frederick community.
---

Massage and Reflexology
Owners receive a free 30 minute massage, face toning massage with honey, or reflexology session for first time clients.
Why we stand by Kneaded Therapy:
Kneaded Therapy strives to encounter each client with an open mind and heart and display a professional presence while maintaining clients' concerns in a safe manner. Kneaded Therapy's goal is to assist each client to achieve the highest quality of well-being possible.
---

Healthcare, chiropractic services, and drugless health solutions
Owners receive 50% off their first day services (includes full medical history, chiropractic exam, neurological exam, and reflex exam).
Why we stand by Healing Touch Chiropractic:
Healing Touch Chiropractic is about helping the community through education and empowerment and showing that there are natural alternatives to drugs and surgery to get a person to wellness.
---
Homeopathic medicine manufacturer
Owners receive 10% off any kit orders of their choice and free shipping! (Includes the 30c Kit, 200c Kit, or Top 100 Remedy Kit)
**Owners only code** Use promo code CMOWNER10 at checkout online.
Why we stand by Washington Homeopathic Products:
Washington Homeopathic Products is a local family-run homeopathic company that has been in business since 1873. They work with local farms to source the materials they need for the manufacture of their tinctures in making homeopathic medicine.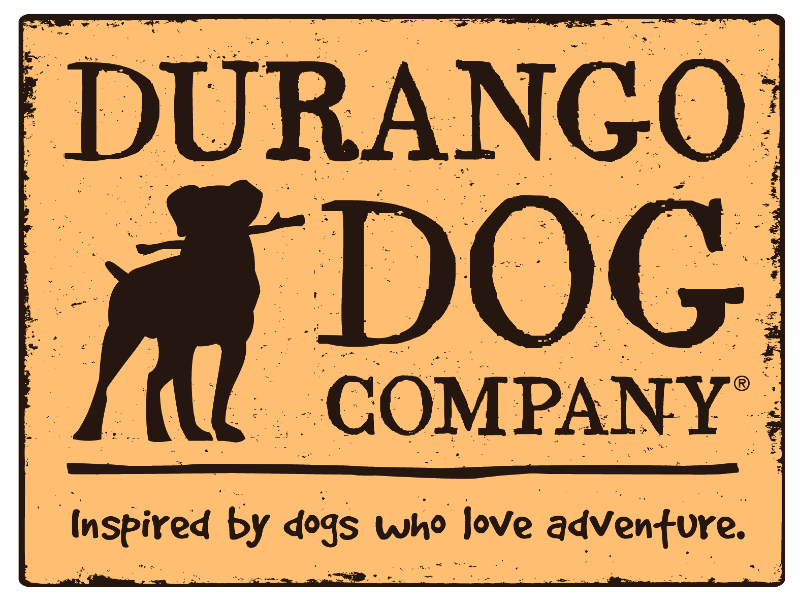 Inspired by Dogs who love to Eat
Owners receive 30% discount on Durango Dog Company's Roving Watering Bowl. **Owners only code** Use promo code OWNER at checkout
Why we stand by Durango Dog Company:
Durango's mission, and commitment, is to provide the very best dog treat with limited ingredients from small and/or employee owned businesses to create healthy, wholesome treats that all dogs will enjoy and parents can feel good about.
---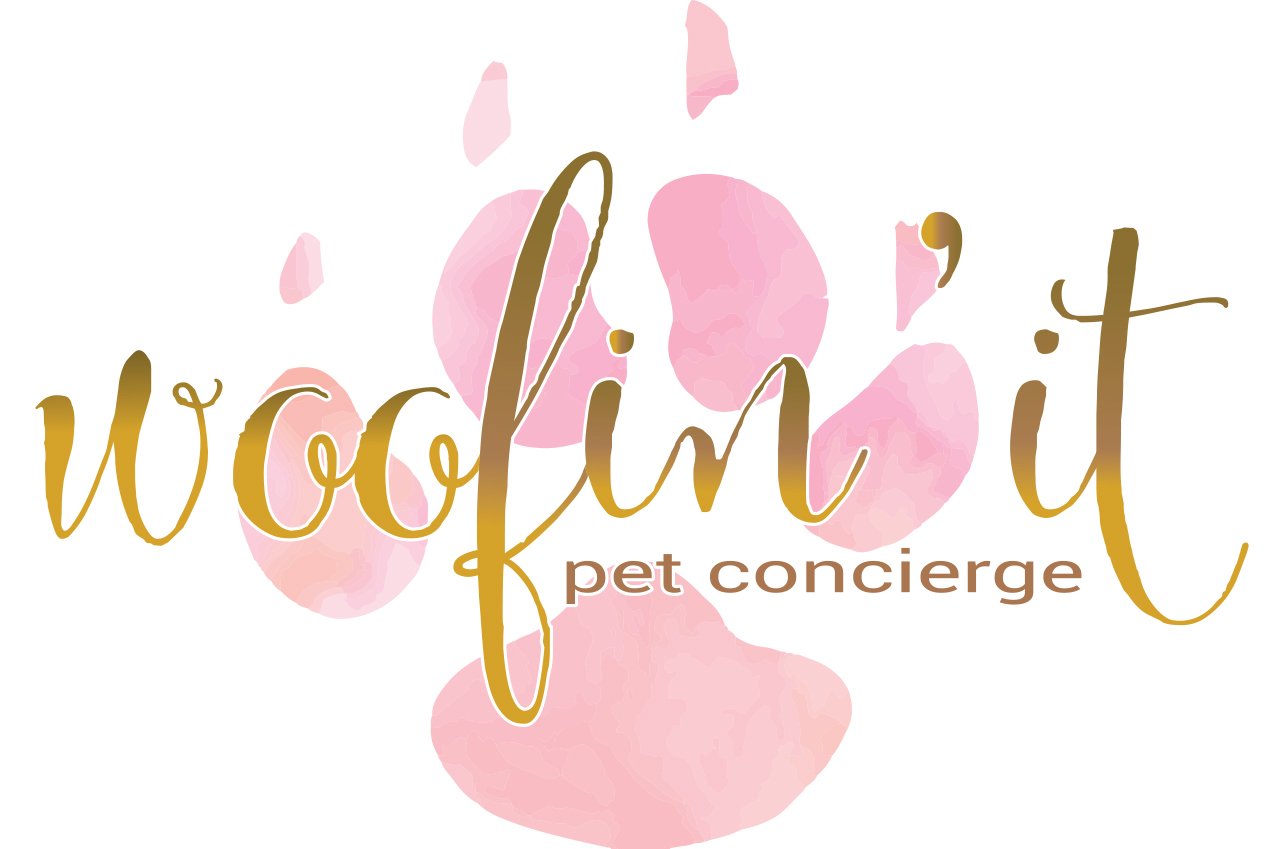 Woofin' It
Pet Concierge business
After your complimentary "Meet and Treat" receive a 10% discount on all Woofin' It services. If you're already enjoying their pet concierge services; Please mention your **Owners only code** of WOOFINIT when scheduling your services!
Why we stand by Woofin' It:
Woofin' It is partnered with several of the Pet Friendly Assisted Living Communities here in Frederick. They take care of their residents pets, when they are no longer able to. They understand the purpose and the mission of partnering with our community and they want to continue to serve as many people locally as they can.
---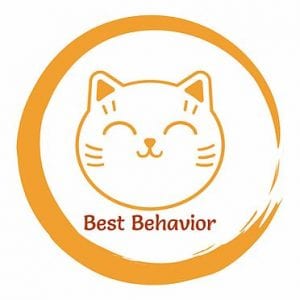 Best Behavior
Cat Behavior and Missing Cat Consultant
Owners receive 10% off all cat behavior and missing cat consulting services.
Why we stand by Best Behavior:
Best Behavior provides online cat behavior sessions and classes to minimize car travel.  They encourage cat guardians to use natural enrichments that can easily be found on a walk outside, such as naturally fallen feathers for ethical cat toys and herbs from the garden for cat-friendly aroma sprays.  Best Behavior seeks to remove behavioral obstacles to cat adoption, strengthen the human- cat bond, help cats thrive in their homes, and keep them there at optimal wellness- by being on their Best Behavior!
---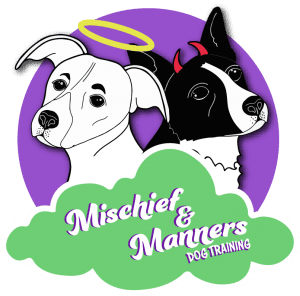 Mischief and Manners Dog Training
Positive, Reward-Based Dog Training
Owners receive:
Free initial Consultation ($25 value)
10% off purchase of first package
Custom packages for reactivity and behavioral issues
Why we stand by Mischief and Manners:
Mischief & Manners utilizes training methods centered on positive reinforcement, force free, humane methods that strive to build a relationship with dogs through motivation, communication, and fun. They desire to help dog owners learn to embrace their dog's quirks and unique personality traits, while teaching them to coexist in our human centric world. Emily is a Certified Professional Dog Trainer (CPDT-KA) and Fear Free Certified.

Education, grades K-12
Owners are waived the $75 application fee.
Why we stand by Friends Meeting School:
Friends Meeting School seeks to enrich and fortify the mind, spirit, and body of its students and community members. The school provides emphasis in understanding our food's sources, especially by incorporating environmental classes, farming, and gardening into its curriculum. This school is a non-profit that seeks to provide education, to grow in an understanding of health, and to build a sense of self-sufficiency among its students. Friends Meeting School also has at its heart environmental awareness, values in-line with the cooperative movement, and a farm-to-table appreciation of the local food system.
Wellness, Fitness & Therapies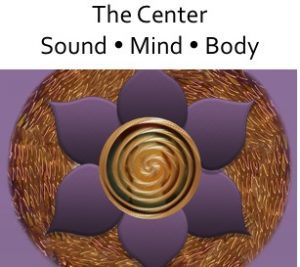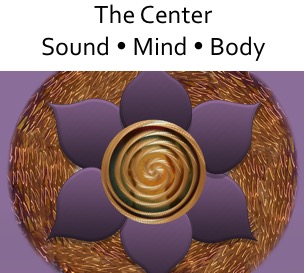 Gong meditations, Sound therapy, yoga and wellness classes, Pilates, Aromatherapy
Owners receive 10% discount on aromatherapy products and private sound therapy sessions.
Why we stand by The Center:
The Center offers community gong meditations that are contribution-based, and have experienced and highly trained and experienced teachers for all of our classes and trainings.
---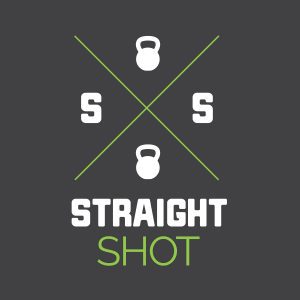 Flotation therapy
Owners receive 20% off services. (This discount may not be combined with other discounts or offers.)
Why we stand by Regenerate:
Regenerate seeks to contribute to the wellness of our community by tapping into the naturally stress-reducing therapy that water and floating can provide.
---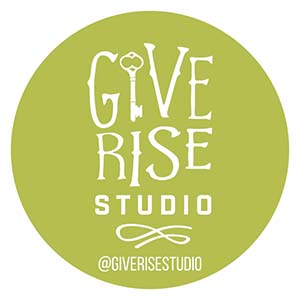 Yoga & Art/Jewelry Classes
Owners receive 20% off online class registrations for art and yoga classes.       *some exclusions may apply*
**Owners only code** Use promo code COMMON20 upon checkout at www.giverisestudio.com

Why we stand by The Give Rise Studio:
Give Rise Studio provides yoga and jewelry classes as a creative and enriching opportunity to give back to the community through individuals' unique experience of each class as well as a donation to a local non profit.
---

Meditation guidance
Owners receive free classes via the Common Market's Community Room Classes. Please see Class Calendar for offerings.
Why we stand by Sahaja Meditation:
Sahaja Meditation promotes mental, physical, and spiritual balance, striving to aid others on the quest to inner peace.
---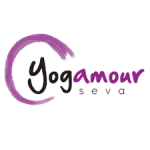 Yoga
Owners receive access to regular yoga classes offered at the Common Market. Please consider an $8 suggested donation (that's 20% less than normal!). Please see Class Calendar for offerings.
Why we stand by Yogamour:
Yogamour is a healing-based yoga non-profit that emphasizes service, community, and empowerment. The Common Market and Yogamour share a desire to provide resources to the community, to educate, and to help its community grow, heal, and become wholly well.
---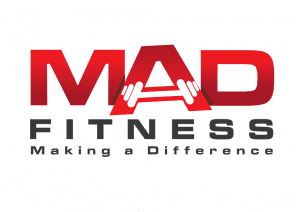 Fitness
Owners receive 10% off all memberships and services.
**Owners only code** Use promo code CMOWNER10% at checkout
Why we stand by MAD Fitness:
MAD=Making A Difference. MAD Fitness is committed to meeting the fitness needs of the athlete and non-athlete through a variety of group training classes grounded in the core values of movement science, functional fitness, fundamentals of strength training, proper cardiovascular training, and performance training.
---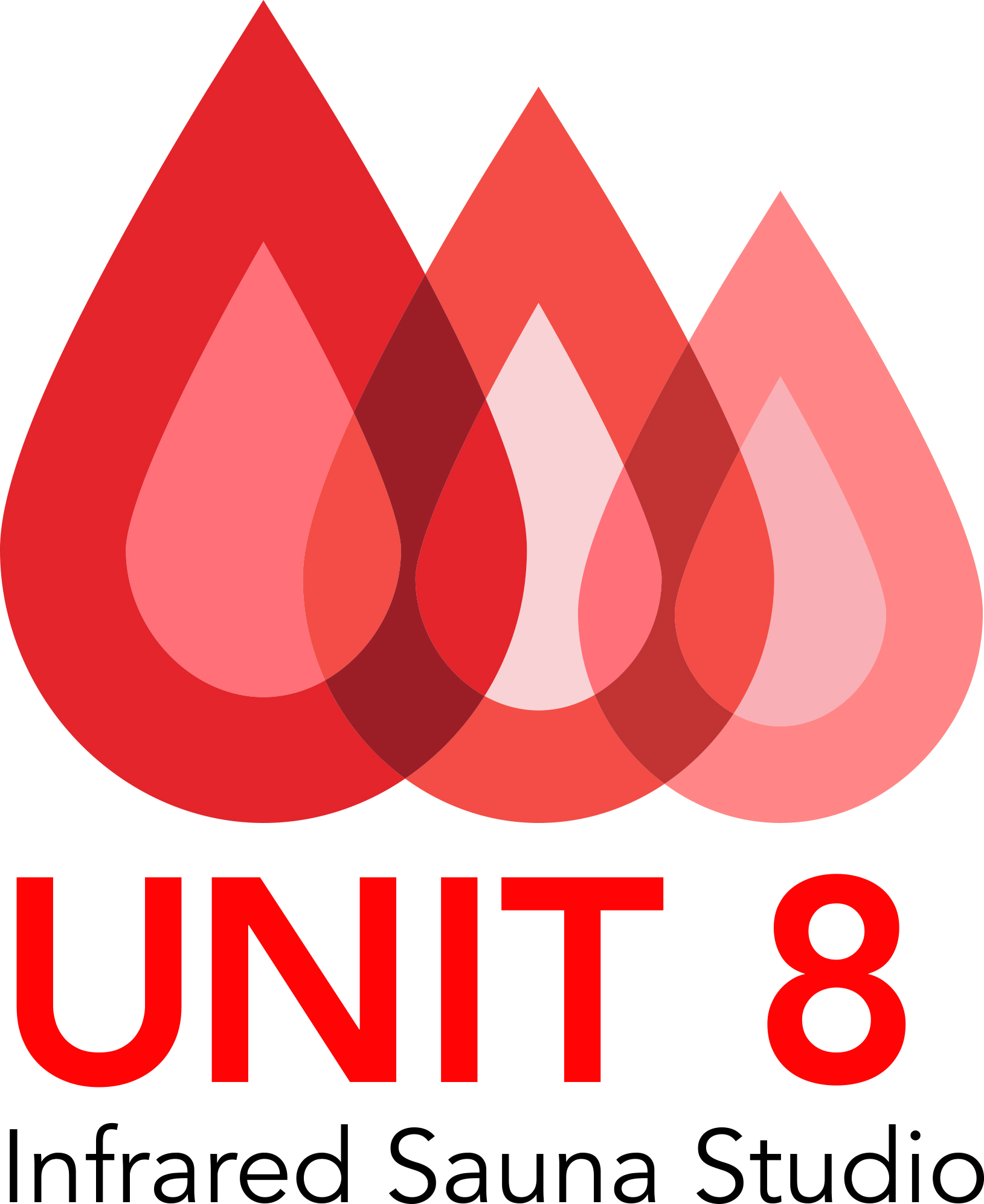 Infrared sauna therapy, massages
Owners receive 10% off all services
Why we stand by Unit 8 Wellness:
Founded by Fredericktonian Michelle Larkin, Unit 8 Wellness offers a relaxation and therapy option that incorporates the detoxification benefits of traditional saunas, but to a deeper degree, using infrared light that penetrates more thoroughly in a natural way. The business approaches these saunas from a wellness perspective, and chose to enter this field through Michelle Larkin's own personal experiences with infrared saunas and their benefits.
---
Fitness
Owners receive a free one week trial membership, which includes a personal training evaluation and movement analysis, as well as guest passes for friends and family. Owners will also receive discounts on membership if they choose to join after their free trial. Discounted personal training is also available. Be sure to speak with Melissa, Randy, or Samantha to take advantage of these benefits.**only available at the South Frederick location**
Why we stand by OneLife Fitness:
Onelife Fitness means simply that. You have One Life. During your life you make many choices and one of the most important choices is how to treat your body. Onelife Fitness is here because it's time, time for a fitness company to inspire people of all shapes, sizes and fitness levels. Whether your goal is weight loss, stress reduction, or sports training, Onelife offers a solution. And if you've struggled with staying committed to your health and fitness goals, Onelife has constructed the winning formula to help you overcome those challenges. With all of the twists and turns that life presents today, there has never been a more important time to commit to your health and wellness.
---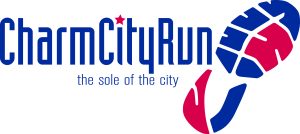 Walking & running specialty store
Owners receive a one-time 10% off discount
Why we stand by Charm City Run:
More than a shoe store, they are committed to fitting every customer in the "right shoe." Charm City Run also founded the Live. Give. Run. Foundation which gives primarily to organizations that benefit the environment, encourage physical fitness and enhance educational opportunities for the less fortunate. Over the last 19 years, Charm City Run has donated over one million dollars to Maryland headquartered non-profits.
---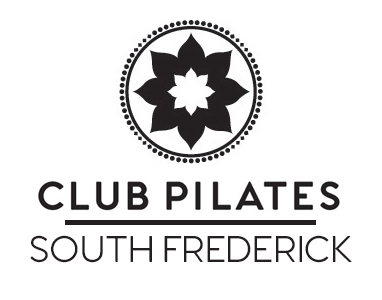 Fitness & Wellness
Owners receive 10% off standard membership rates and $0 enrollment fee (normally $59)
Why we stand by Club Pilates South Frederick:
Club Pilates is proud to bring a unique and effective fitness option to the Frederick community. A consistent Pilates practice can offer benefits to everybody, from experienced athletes aiming to step up their training to those simply looking to start a new fitness routine. Club Pilates members get individual attention in a fun group setting that promotes mutual support and community.
---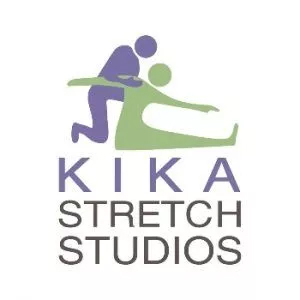 Kika Stretch Studios
Guided Stretching
Owners receive 15% off their first month of membership at the studio.
Why we stand by Kika Stretch Studios:
Kika Stretch Studios help revive your body and ease your mind. The Kika Method is meant for anyone who wants to move and feel the natural way that you were designed to.
---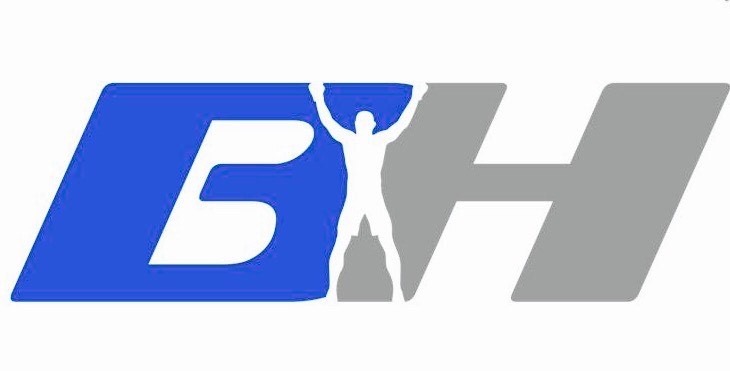 Mixed Martial Arts & Fitness
Our Owners enjoy the perk of no initiations fees!
Why we stand by Bowerhouse MMA:
Bowerhouse is a locally owned and operated business that offers a full range of mixed martial arts classes for youth, and adults in Brazilian Jiu-Jitsu, boxing, kickboxing, judo, wrestling, MMA, and group functional fitness. Bowerhouse is committed to improving your health and quality of life through Mixed Martial Arts and functional physical fitness training. They welcome people from any and all backgrounds and their motto is "My House is Your House!"
---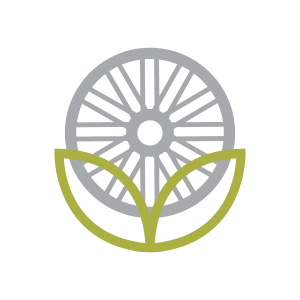 LifeCYCLE Studio
Fitness and cycling studio
Owners receive 10% off all classes and memberships
Why we stand by LifeCYCLE:
LifeCYCLE's values revolve around community, self-love and empowerment. Everything they do and provide the community is based on the premise that anything can be accomplished if you believe in yourself, push yourself outside of your comfort zone, and help the community around you to do the same.  LifeCYCLE aims to empower people through physical challenges and mental inspiration! 
---

Player's Fitness and Performance (PFP)
Fitness and Coaching
Owners receive their first PFP Fitness Experience free ($40 value) and 75% off the PFP Signature Success Session (normally $100)
Why we stand by PFP:
PFP is passionate about serving the community and promoting health & wellness for people of all ages.  They work with kids 6 years old to collegiate athletes, as well as adults! They strive to create an environment that is fun and safe for those of any age, race, religion, background, etc.  PFP is a place where everyone knows your name and is a community that feels like a big family.  Their goal is to provide a love-powered coaching experience that creates results, deep rooted relationships, and generational transformation.
Check out our Community Partners map! Click on each marker for info about the local businesses involved with out Community Partner program.