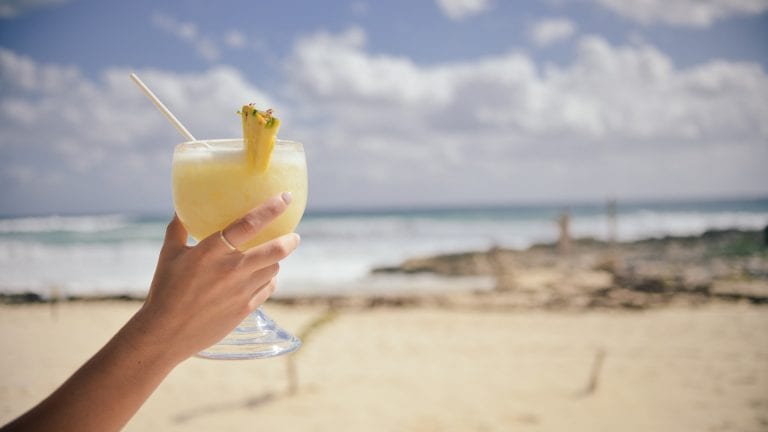 Pina Coladas are the perfect summertime drink to transport you to the beach (or the exotic destination of your choice) no matter where you might be. Today is the perfect excuse to enjoy one–it's National Pina Colada Day! Whether you're making yours with or without alcohol, there's a recipe that's sure to get you mixing. Like this Pina Colada Milkshake, a Chocolate Colada, or this Coconut-Pineapple Batida. And you can find your pina colada needs at Common Market.
If you're looking for something even simpler, you can also find Owl's Brew mixers at Common Market, like their delicious Chai Pina Colada. Pair it with anything from rum to champagne…or just mix it with your favorite non-alcoholic beverage for a creamy, alcohol-free taste of paradise.
What is your favorite way to pina colada?