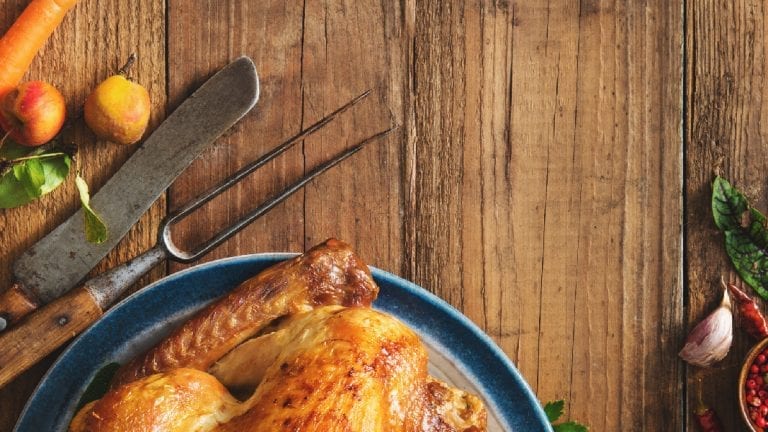 Autumn is here! That means it's time to start planning your Thanksgiving meal. If a perfectly roasted turkey is the centerpiece of your family's dinner spread, The Common Market has you covered! This year, we're offering all-natural, organic, and heritage breed turkeys for pre-order and in-store pickup.
• If you're looking for an organic turkey, Mary's birds are free-range, vegetarian fed, and free of antibiotics, added hormones, and preservatives.
• Interested in trying a heritage breed turkey? A Joyce Farms turkey is perfect for you. They are antibiotic, hormone, and steroid-free, and are raised with care on small family farms.
• If you love supporting local businesses, try a Sho Nuf turkey or turkey breast. Formerly known as Maple Lawn Turkey Farm, Sho Nuf is located in Fulton Maryland. Their birds are free-range, all-natural, and antibiotic free.
• Turkey not your thing? We're also offering Garrett Valley Farms uncured all-natural spiral-cut hams.
Stressed about sides? Not to worry – this year, our café is offering an 'All the Sides' kit, which includes enough stuffing, gravy, cranberry sauce, green beans amandine, and mac & cheese for 8-10 people, prepared by our skilled cooks!
Visit our Turkey Order page or give us a call to order your Thanksgiving meal. Pickup starts November 22nd. Plus, we're open 9am – 4pm Thanksgiving Day for all your last-minute shopping needs.