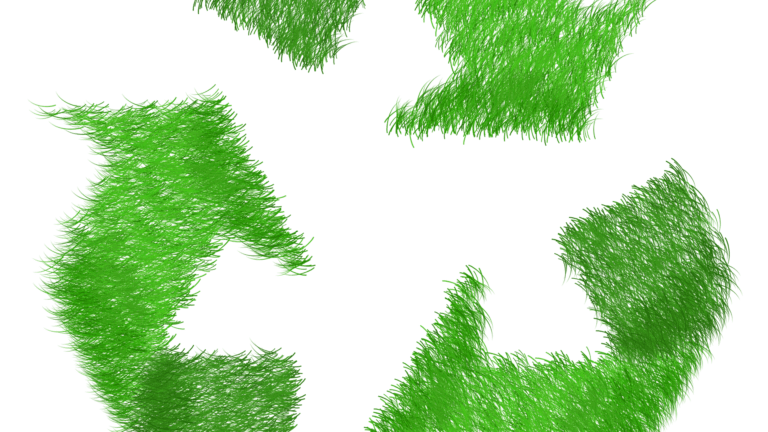 The Common Market believes in being good stewards of our environment. Our triple bottom line—people, planet, profit—underlines our values and our commitment to social and environmental impact. This week is National Environmental Services Week, and to celebrate, we will be highlighting the work we do to have a positive impact on the environment.
The first and easiest step to helping the environment is to reduce, reuse, and recycle. The Common Market does this in a few ways.
First, the Bring-a-Bag program encourages customers to use reusable grocery bags during their visits through raising money for local charities. For each reusable bag a customer uses on their shopping trip, they receive one green token. This token is then deposited into one of four bins designated to a specific local charity. At the end of the quarter, these bins are collected and money is donated to those charities. Not only has this program raised over $91,000 for local charities, but it has kept 1,821,762 bags from the waste stream!
Another bag-saving program we have is the Take a Bag program. This program encourages customers to use reusable bags by providing a crate for bags to be deposited so others can use them. This is how it works: bring a reusable bag to use shopping and one to place in the Take a Bag crate. When a customer forgets their reusable bag, they can pick one up from the crate and use it for shopping! This does not disqualify them from receiving a green token at checkout, either. So it's a win-win!
But there is more to recycling than reusable bags. The Common Market also participates in the Terracycle Recycling Program, which recycles certain products that are deemed "non-recyclable." These items include empty k-cups, body care bottles, oral care tubes, baby food pouches, and foil wrappers. In fiscal year 2018, the Common Market has recycled 374 pounds of terracycle products.
We have also recycled over 1,726 pounds of batteries, over 192,816 pounds of mixed items, and over 537 CFL bulbs through our recycling programs.
In addition to these recycling programs, we use a cardboard baler to reuse cardboard from product shipments. When shipments come in and products are placed on shelves, the cardboard is broken down and crushed in the baler. The crushed cardboard is then sold for reuse.
Is there another recycling program you want to see your co-op be a part of?
Stay tuned to learn more about the Common Market's green initiatives.