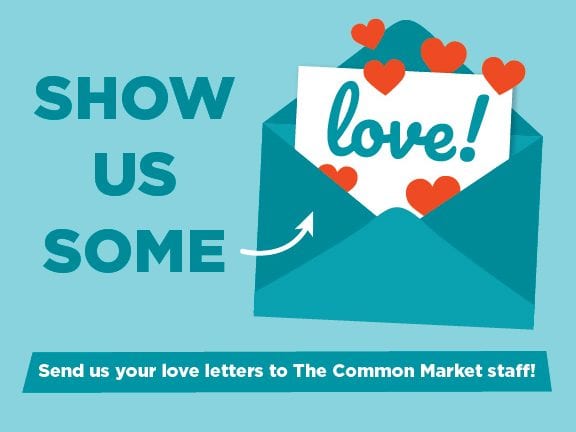 Submit your Love Letters for The Common Market Staff!
In love, gratitude and immense appreciation of our courageous and hardworking staff, we are asking our community to take short videos expressing their appreciation for our staff.
Please share your Love Letter videos to marketing@commonmarket.coop.
Please note: By sharing your videos with us, you are giving The Common Market permission to use the recordings, in whole or in part.