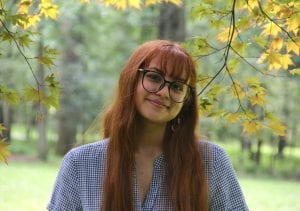 I stumbled onto the Board of Director's booth during an event the co-op was putting on last summer. In all honesty, I was drawn to it by the pile of Common Market t-shirts I saw sitting on their table, and I wandered over in hopes that I could snag one. I didn't end up getting a shirt, but a position on the Board of Directors instead.
I've always had a heart for The Common Market. It felt like one of the few places in my hometown that was a culmination of my passion for nutrition, sustainability, and engagement in the community. So when I found out that not only was there a Board of Directors, but that I could also run for it, I took it and ran (pun intended). It felt like the natural progression of getting more involved with the store that I loved. Even from an Owner's perspective, I saw the work that the co+op was doing in Frederick, and I wanted to be a part of that little bit of magic and impact I'd seen it sprinkling throughout our city.
Though I've been on the Board just shy of eight months now, my time here has been rewarding beyond what I'd imagined. I've learned so much from the experiences and knowledge of the directors who've been here longer than I have. But learning from them isn't hard; every single director is incredibly insightful, smart, and genuine. And in a way, it's been amazing to see firsthand how the Board functions, how nine different individuals with nine different personalities, backgrounds, and perspectives can come together as one unified entity to ultimately do what's best for their store and their community.
When I first heard of running for the Board, it was presented to me as an opportunity to serve my community. And while it is that, the longer I serve, the more and more it feels like a privilege.
The election for the Board of Directors is just around the corner again, and if you'd like the privilege of being a part of that little bit of magic the co+op is doing in Frederick, visit https://www.commonmarket.coop/about/board-candidate-info for more info.