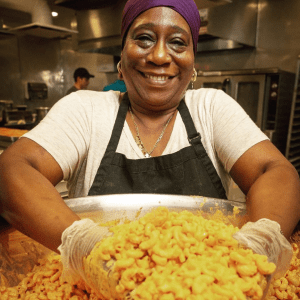 Our story starts at The Common Market. We are Dodah's Kitchen, a local bakery that specializes in 100% vegan soul food and desserts inspired by Afro-vegan cooking traditions. We have sold our vegan mac n' cheese, lasagna, cakes, cupcakes and cheesecakes at The Common Market since early 2018, when we were a fledgling business only a few months old. We wondered why Common Market would partner with a small bakery like Dodah's, but we were reminded by their slogan: Local Starts Here.
Today you can find Dodah's Kitchen products across the Mid-Atlantic; soon you will be able to eat at our two upcoming cafes in Mt. Rainier and Baltimore. We achieved this growth largely because of the support we received from customers who take pride in their local businesses. Common Market customers – and we say this from having met hundreds of customers at the co-op during our product demos – are some of the most passionate local business supporters you will find.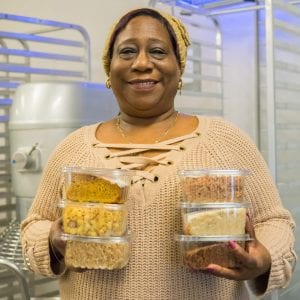 In difficult times like these, this kind of local support can help us all thrive. When we faced COVID-related supply shortages, our local retailers helped us get the ingredient we needed so we could continue to produce. When our growth plans were halted due to shutdowns, we partnered with World Central Kitchen in D.C. to produce meals for our community, which helped us maintain operating capacity while providing fresh food to those in need.
Your local support is powerful, and we hope that other success stories start like ours. As a small thank you from Dodah's and Common Market, please enjoy 20% off all Dodah's Kitchen products for the next week.