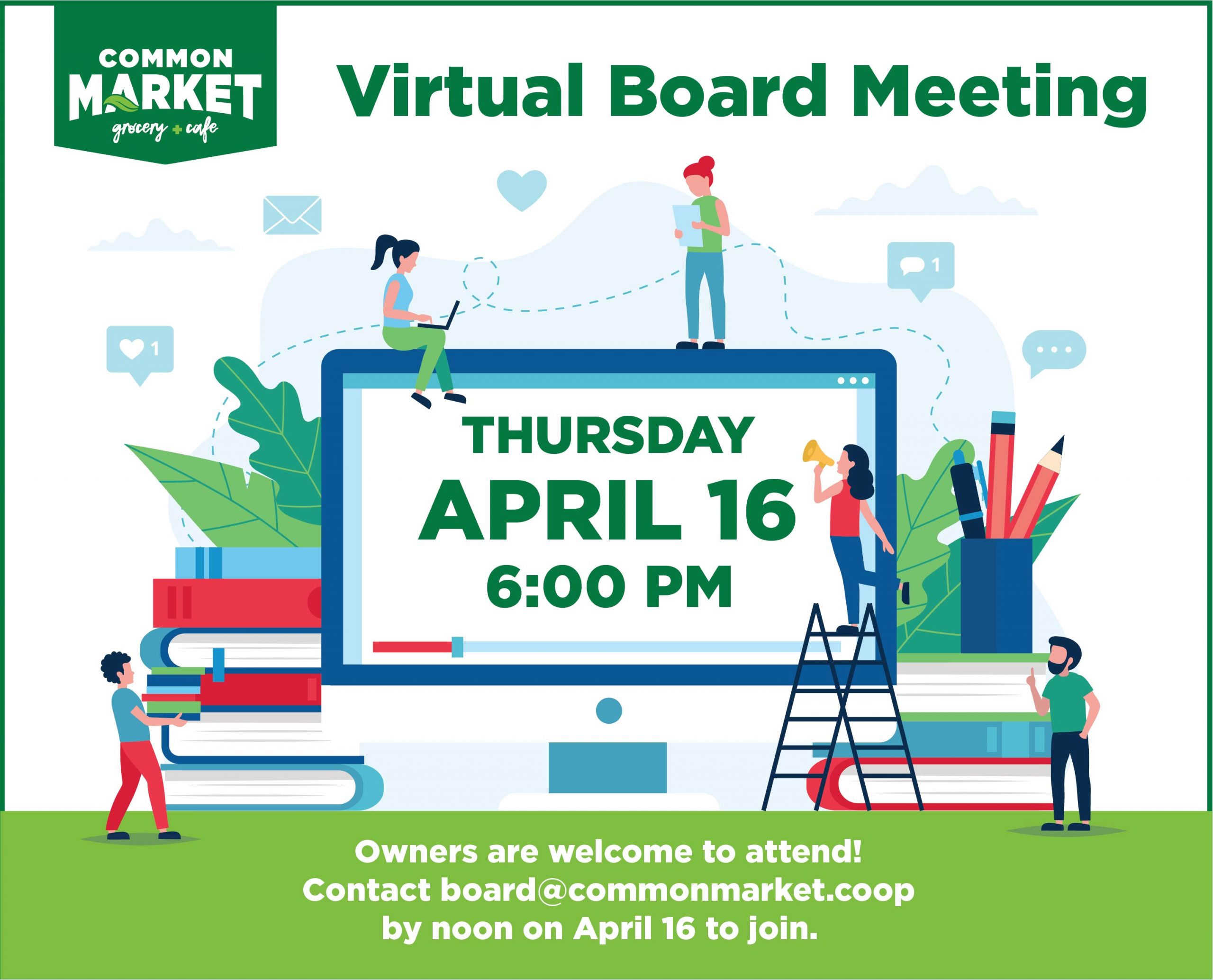 In an effort to encourage social distancing, your co-op's Board of Directors will meet virtually on Thursday, April 16 at 6:00 p.m.
In the absence of an in-person meeting, the board is inviting interested owners who wish to join in virtually to contact Megan Schneebaum, Board President, at Board@commonmarket.coop by noon on Thursday, April 16th.
Board meetings are generally held on the fourth Thursday of the month at 6 p.m. in our Community Room. Early in the agenda, the board reserves space to hear from owners who wish to address the board. Want to contribute to our next Board meeting? Click here and in the subject line put "Owner Comment Period" and let your voice be heard at our first-ever virtual Board Meeting!