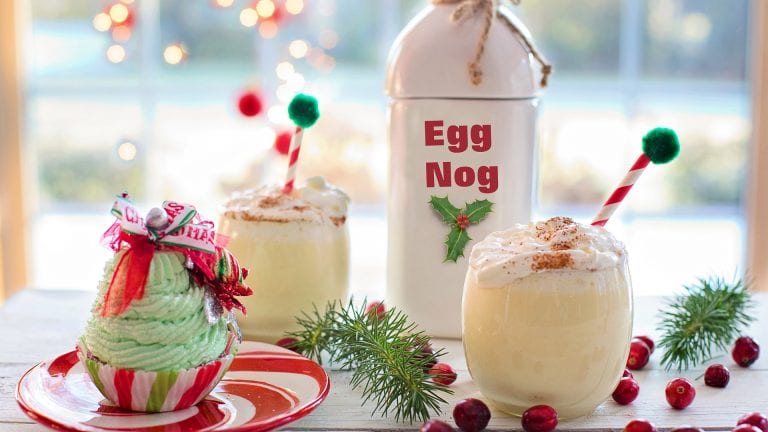 Eggnog typically makes its way to the refrigerated section of grocery stores around November, and tends to stay only until after the holidays. So, if you're looking for an(other) excuse to drink eggnog, today is your perfect opportunity: it's National Eggnog Day. In honor of this delicious holiday beverage, we wanted to fill you in a bit on what it is and its history.
What is eggnog?
Simply, eggnog is eggs, milk, cream, sugar, and nutmeg. (Many home recipes include alcohol, either bourbon or rum, though that's optional.) The eggs are beaten, and then the sugar, milk, and cream (and alcohol, if you're choosing) are added. No, the eggs aren't cooked, though this recipe does have a cooked version.
The history of eggnog
Unfortunately, there isn't solid history on the sweet holiday drink, other than that it originated as "posset" in medieval Britain. It eventually made its way to the colonies, where inexpensive and easier-to-find alcohol was used, such as rum or whisky. George Washington even made his own version of eggnog at Mount Vernon that included brandy, whisky, rum, and sherry. (Woah!) Since then, it's held its place in American holiday traditions, and even caused a riot in 1826.
If you're up for trying your hand at making this creamy drink, try this recipe. You can find high quality ingredients at one place: the Common Market. And if you don't feel like making it yourself, pick some up near the milk. It's 2 for $9! Can't have dairy? No problem! There's a soy-eggnog for you (2 for $5).