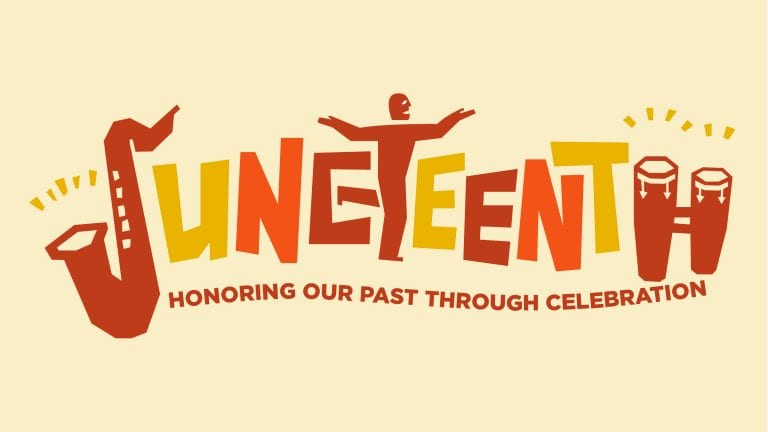 "The more you know of your history, the more liberated you are."
― Maya Angelou
"Hold those things that tell your history and protect them. During slavery, who was able to read or write or keep anything? The ability to have somebody to tell your story to is so important. It says: 'I was here. I may be sold tomorrow. But you know I was here.'"
― Maya Angelou, literary icon and activist
Juneteenth: Honoring our Past through Celebration
Around the 1700s, cooperative culture arose as an alternative way to uplift all within systemically disenfranchised communities by collectively sharing funds. Co-op members pooled their resources to support emergency needs like hiring a nurse for severe illness or paying for a memorial service. The historical link between the civil rights fight and alternative economic self-help is just one of the astounding aspects of cooperative culture.
Juneteenth (also known as Freedom Day or Emancipation Day) is a southern African-American tradition that equally embodies community support in times of hardship. This day was transformative for reclaiming a period of grief as a day of celebration, jubilation, and power.
The story of Juneteenth begins in January 1863 when the Emancipation Proclamation formally freed American slaves. However, news did not travel at internet speed in the 1800s. Some Confederate States in the South prolonged slavery until June 1865. More than two years overdue, on June 18, 1865, Union soldiers reached the far southern town of Galveston, Texas to share the news. Southern slaves' first day of freedom was made official on June 19th, allowing some families to reunite and rejoice in their togetherness. Today, Juneteenth is celebrated with family and communal gatherings honoring the African-American South through down-home barbecues, block parties, rodeos, picnics, and family reunions nationwide.
As we recall our history, it is important to recognize that grief exists, and that there are many paths to healing. We can pay respect to the history of Juneteenth through education, and, in doing so, celebrate our full, diverse community.
Education is Celebration
Words of Love: Draw inspiration from African American world-changers. YouTube famous speeches from Angela Davis, Fannie Lou Hamer, or Audre Lorde; read a poem from Maya Angelou, Langston Hughes, or Sojourner Truth. Google historic documents or view historic photos from the 1800s.
Family & Friends: Find ways to root and connect to history, and share your findings with others. Organize a family dinner, meet and invite someone new. Make your favorite Southern dish. Share the knowledge you have learned, and enjoy the company you keep.
Song & Dance: Music is deeply rooted in African American culture. Songs were a common way to relieve the burden of slavehood, rekindling a sense of hope and connection to a higher power. Carefully craft a music playlist featuring classic Gospel, Mo-Town, and Soul.
Looking for a great Southern recipe to try? Here's one of our favorites!
Alecks' Frederick-Famous Fried Green Tomatoes
Ingredients
• 3 large green tomatoes*, sliced to 1/4 inch thickness
• 2 eggs
• 1 cup yellow cornmeal
• 1/2 teaspoon salt
• 4 tablespoons extra virgin olive oil
• 1 lemon, cut into wedges
• 1 cup Lemon & Garlic Aioli
Lemon & Garlic Aioli
• 1 cup Vegenaise or mayo of your choice
• 1 teaspoon crushed fresh garlic
• 2 tablespoons fresh lemon juice
• 3 tablespoons olive oil
• Salt and finely chopped fresh herbs (parsley, chives, dill, etc.) to taste
Instructions
1. Make the aioli first, providing time to chill before serving. In a medium mixing bowl, combine 1 cup of Vegenaise, garlic, lemon juice, olive oil, salt, and fresh herbs to taste. Mix until fully incorporated. Then, place in the refrigerator to chill.
2. Place two beaten eggs in one bowl. In a separate bowl, combine cornmeal with salt. Heat 2 tablespoons oil in a large skillet.
3. Dredge each tomato slice in egg mixture, then into the cornmeal mixture, and place directly into the hot oil. Fry on each side for about 2 minutes, or until cornmeal is lightly browned and has formed a crispy crust.
4. Remove completed tomato slices to a paper towel-lined plate to drain.
5. Serve tomatoes hot with lemon & garlic aioli and fresh lemon wedges. Also great served with mango chutney and goat cheese, or plain old hot sauce! Enjoy!
*Cook's Tip: The best green tomatoes for frying are a matter of preference, but it's generally agreed that you'll want to pick an unripe tomato when it's full-size or nearly full-size. As tomatoes grow larger, they go from feeling rock hard to firm while still green, then become a little softer as they begin to ripen and change color. Many prefer green tomatoes for frying when they are full-size, firm but not hard, and some prefer them with just a slight blush of ripe color.
Source: Peterson Garden Project, wecangrowit.org/harvesting-green-tomatoes/
Sources for article:
Daily Texan Online: http://www.dailytexanonline.com/2017/06/18/juneteenth-foods-to-eat-to-celebrate-the-historic-day