7th Street now open! We hope to see you soon!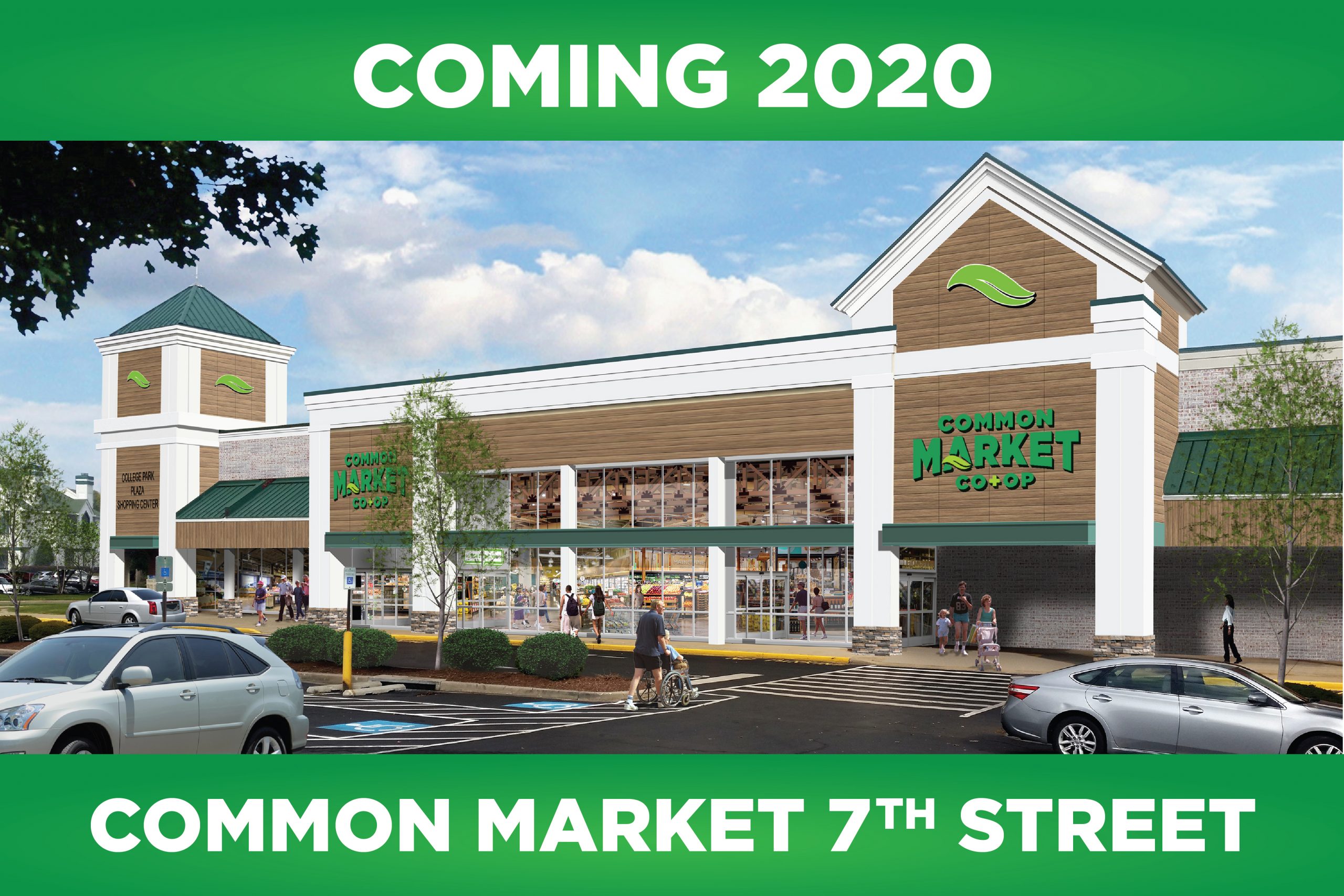 As we near the opening of our second location at 7th Street, be sure to stop by our Just a Spoonful blog for frequent updates!!
Watch these videos for the inside scoop on our expansion our local business partnerships:
Check out our 7th Street Expansion progress!

Over $1,500,000 raised in C-shares to help fund our 2nd location at 7th Street! 
Thank you to our owners who have purchased C-shares and all of those who have cheered us on along the way.
While the talk of expansion is exciting, there are many steps to work through before making any final decisions. We have been doing our due diligence in this planning process, and we feel we have made sound progress. We have received feedback on preliminary site plans, and we are currently working on any revisions that are necessary. The steps we have completed include:
Market study
Title search
Drafted a 10-year financial model that includes sales, expenses, cash flow, financing, and project costs
Drafted site plans and store floor plan design
Exploration of building design and material options
Preliminary construction cost estimates
We feel the future looks promising. We hope to be able to complete our planning and financing in order to proceed with the purchase as soon as possible. We anticipate construction will take about a year, and our goal is to open our new doors by Fall 2020.
Our current store is doing more than twice as much business as was originally planned for the location, and the 7th Street location is the prime location to help ease that pressure.
We value our community, and the 7th Street location is in the perfect place to help us meet that need. Close to the hospital, Hood College, schools, thriving downtown neighborhoods, and Fort Detrick, it would ensure those communities have easier access to local products.
In addition to the location, the former Safeway also has a site that meets the needs of the way we operate.
What are the goals in expanding?
In opening a second store, we hope to achieve the following in our community:
Improved access and service
Expanding our customer base, and thereby expanding the knowledge of the co-op model
Expanding local food production with increased purchases from local farmers and food businesses
New jobs and advancement opportunities for current employees
Making our store on Buckeystown less crowded, thereby making it feel more welcoming to new customers
Making co-op operations more financially sustainable for the long-term
Creating another welcoming space for our community and events
This time of analysis includes a team of individuals and businesses who are working to ensure the project meets our needs: our commercial real estate broker Jonathan Warner of Warner Commercial; Marty Bates of Bates Architects and Gary Large of Waynesboro Construction on our Feasibility Design Team; Richard Griffin of the Office of Economic Development; and our attorney Greg Burgee of Miles & Stockbridge. We are thrilled to be working with our city, Mayor Michael O'Connor, and our owners on this exciting endeavor to provide fresh, local food to Frederick.
General Expansion Questions
1.       Did the Common Market purchase the building?
Yes! With savings and financing from Woodsboro Bank we were able to purchase the 7th Street location in February of this year. The staff and Board went through a detailed due diligence period to ensure our purchase was a sound decision. We are proud to have this investment on the books as it gives us greater collateral to leverage for current and future financing needs.
2.       When is the second location going to open?
We hope to open the location in Fall 2020!
3.       What has the Co-op done so far?
The planning process for this expansion project began in May 2018 when the 7th Street location became available. We purchased the building in February of this year and have worked with the National Cooperative Grocers to develop a Store Plan. We have engaged our Architect, Bates Architects, and our General Contractor, Waynesboro Construction, as part of our team. We have started demolition on the interior of the building and are now in the construction documents and permitting phase.
4.       If I buy a share but the second location does not open, do I get my money back?
The terms of the C-shares would remain the same, and payout would be at the discretion of the Board and the Co-op is not obligated to buy back the shares until March 1st, 2029. We have researched other co-ops who have expanded and built pro forma financial statements to confirm for ourselves and the Owners that an expansion can be successful. We have a high degree of confidence in the project; however the investment does come with risks that are disclosed in the Subscription Booklet.
5.       This is a lot of money to raise. Why so much?
The 7th Street location was built in 1985 and involves a complete renovation to bring it up to our standards and current code requirements. We will be adding many building enhancements including a new glass front entrance and a more efficient heating and cooling system. If you would like a more detailed breakdown, you may refer to the Subscription Booklet, which has financial information including a Projected Sources and Uses of Funds.
6.       What is this money being used for?
The C-share money will be used for expenses involved in expanding the Co-op. This includes construction, inventory, equipment expenses, and working capital.
7.       I would like to help, but I don't have the minimum investment amount.
There are a number of other ways you can still help your Co-op:
If you have not paid your ownership share in full, it is very helpful if you can do that during our capital campaign.

Let other Maryland Owners know about this opportunity.

Telling everyone you know that we need their help to get our second location financed! Encourage them to become Owners.

You can also buy a $200 gift equity ownership share for friends and family.
8.       Can't I donate?
Unfortunately, we do not have the ability to accept charitable donations as we are not a 501c-3 organization. We pay taxes similar to a for-profit corporation.
You can print our Campaign & Expansion FAQs here.