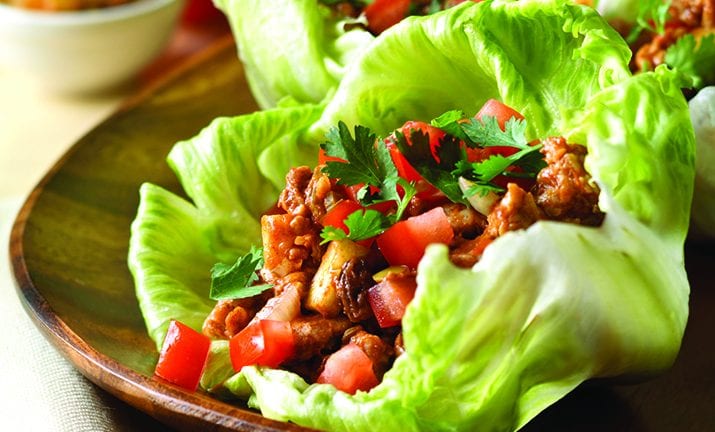 Beat the heat with these delicious vegetarian meals!
To help keep costs down understand what's in season and be sure to check for deals on frozen vegetables too!  Now let's dig in…
Soups and salads are a great way to start off any meal.   Why not try this cucumber-avocado soup with heirloom tomatoes? This heirloom tomato gazpacho? This cucumber and fennel slaw? Or these sweet and sour cucumbers!?
For a main course, this kale-walnut pesto with sun-dried tomatoes can be enjoyed warm or cold and these thai lettuce wraps with seitan will steal any show!
Some delicious veggie centered sides include stuffed tomatoes with pesto and orzo, and grilled summer vegetables with fresh mozzarella (mozzarella on the cheese island is on sale right now!).
Additionally, a summer vegetable quiche makes for a well rounded breakfast (or dinner!)
Finally, peach and strawberry bruschetta, a fun fruit pizza, or fruit with this chantilly creme can add a sweet touch to any meal!
Have a favorite summer veggie dish? Share it in the comments! You can always find more co-op recipes here.