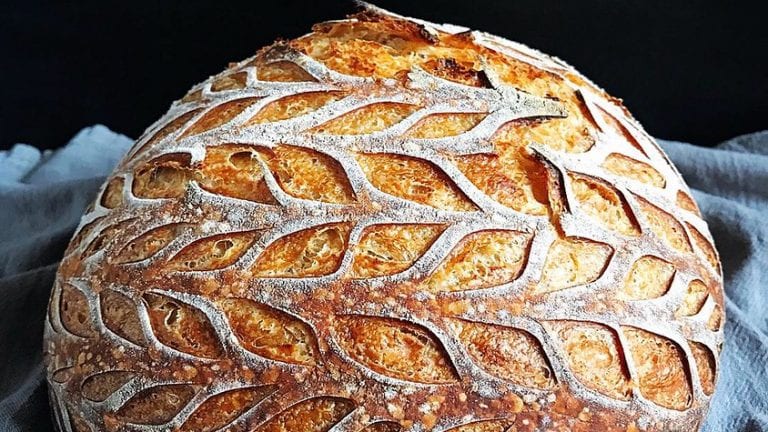 Interested in a fun and productive science experiment?  Do the kids want a dog? Are you looking for another timeless recipe to add to your arsenal?  Do you need some soulful healing after watching Tiger King?
Making sourdough from scratch can satisfy all these needs and more!
More and more people are turning to bread making during this pandemic, which is made clear in parts of the UK as flour barely stays on the shelf!
This article by King Arthur Flour does an excellent job explaining the process of making sourdough along with the "whys" and quick tips.
The beautiful bread in this picture was made by Joy Huang.  Check out Joy's other amazing recipes on FeedFeed.
If you're feeling nervous about the time commitment or potential mental energy expenditure- just give it a shot! It's all about the journey, right?  And you're not alone in your worry but you may find, like the thousands of people around the world who are also giving this a try, the end result is well worth the wait.
*Be forewarned you may develop a strong emotional connection to your new "bread baby."*