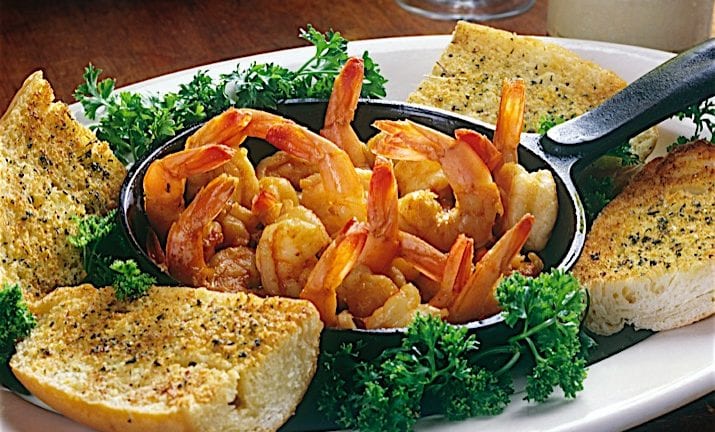 Recipe Information
Total Time:
30-40 minutes
A delicious version of this much loved Italian-American dish.
Ingredients
1 1/2 pounds peeled and deveined shrimp
1 cup flour
4 tablespoons olive oil
4 cloves garlic, peeled and sliced
1 cup white wine
1 1/2 lemons, zest and juice
1 tablespoon Worcestershire sauce
6 tablespoons unsalted butter
salt and pepper to taste
1/4 cup fresh parsley, finely chopped
Preparation
In a large skillet, heat the olive oil over medium heat. Dredge the shrimp in flour and place in the preheated skillet. Cook shrimp 3 to 4 minutes on both sides or until shrimp is cooked through and lightly browned on the outside. Set shrimp aside on a paper towel.
In the same skillet, add the garlic, white wine, lemon juice, lemon zest and Worcestershire sauce. Simmer for about 4 minutes, allowing the sauce to reduce a bit. Add the butter to the sauce and stir until melted. Combine the shrimp and the sauce in the skillet or a large bowl. Season the shrimp with salt and pepper and garnish with chopped parsley.
Serving Suggestion
Serve with rice pilaf or angel hair pasta.
Nutritional Information
Calories: 366, Fat: 18 g, Cholesterol: 203 mg, Sodium: 243 mg, Carbohydrate: 18 g, Dietary Fiber: 1 g, Protein: 25 g
Recipe from www.strongertogether.coop.