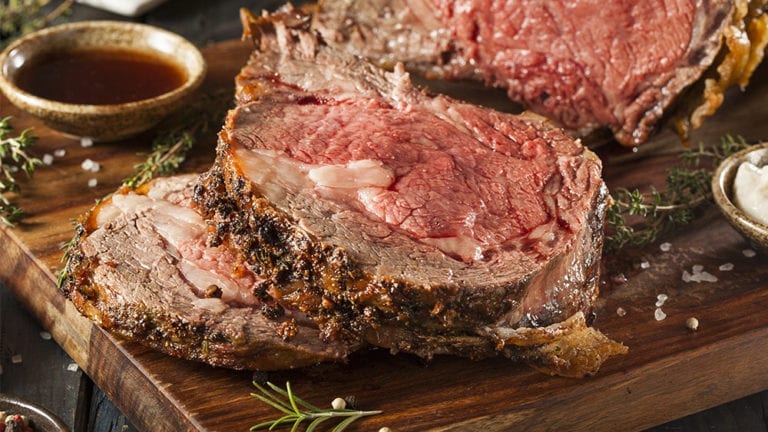 What you need:
1 jar Better Than Bouillon Beef Base
1 Tablespoon Chili powder
1 Tablespoon coarse ground black pepper
2 Tablespoons fresh chopped garlic
5 Tablespoons water
What to do:
Mix all together and rub on prime rib roast. Let sit for 24 hours in refrigerator. One hour before cooking, remove from fridge and set on counter. Preheat oven to 450 degrees, and put roast in pan on rack uncovered. Put water in bottom of pan until reaches rack. Put in oven for 45 minutes, then reduce heat to 250. DO NOT open oven door. Cook for 2 more hours uncovered. After the 2 hours, remove roast from oven and let rest for 15-20 minutes. Use drippings in bottom of the pan and any leftover rub for au jus. A great option is to serve with Creamy or Fresh Horseradish.