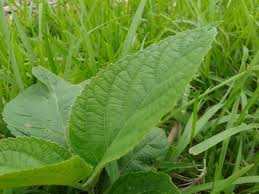 Here we are- Spring has sprung!
If your backyard looks anything like mine you may have a plethora of beautiful, strange plants taking over an area you think is grass- but is it grass? Are these weeds? What makes a weed a weed anyway?
Find answers to these burning questions and more online with the Master Gardeners of Northern Virginia tomorrow, May 21st, from 10:00- 11:30 for their Weed ID and Management class!
In this class you will get to know some of the most common weeds in our area and learn safe and appropriate ways to control them in your yard. "See" you there!