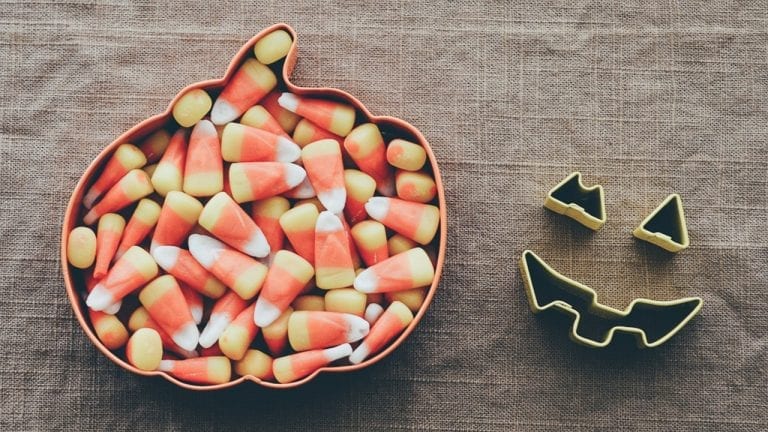 Did Halloween sneak up on you this year? Don't be scared—Common Market has the candy you need to make your trick-or-treaters smile!
Chocolates
Chocolate is a pretty popular trick-or-treat handout. If you're looking to hand out some chocolatey goodness this year, there are quite a few varieties to choose from.
Unreal milk chocolate in candy shells
Lake Champlain Chocolates Organic Dark Chocolate Caramels
Lake Champlain Chocolates Organic Milk Chocolates
Lake Champlain Chocolates Organic Dark Chocolates
Enjoy Life Allergy Friendly Dark Chocolate Minis
Enjoy Life Allergy Friendly Variety Pack Chocolates
Enjoy Life Ricemilk Crunch Chocolate-Flavored Confectionary Minis
Other Treats
Chocolate may be a popular Halloween treat, but there are plenty of non-chocolate delights to be found. If you're going for this option this year, check out the Common Market's offerings.
YumEarth Organic Gummy Fruits
Wholesome Organic Lollipops
Some of these treats can be found in bulk, making it easier to be specific with how much you purchase:
Jolly Beans
Peanut Sundrops
Peanut Butter Maltballs
Ester's Granola Bars (these come in small packages of 3 squares)
With so many options to choose from, what will you be handing out this year?