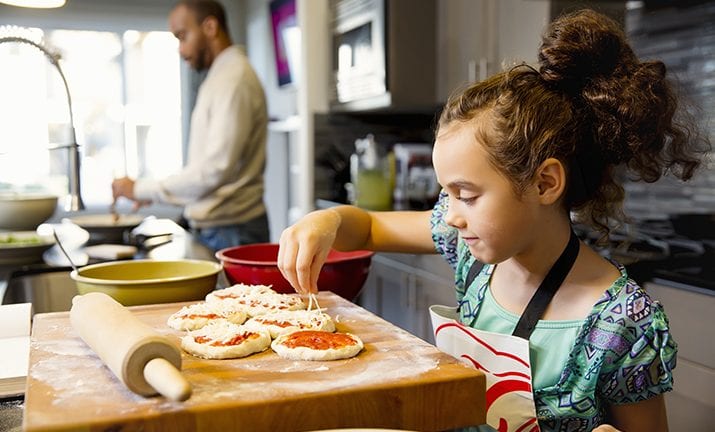 Are you interested in teaching your child kitchen and cooking basics but are unsure of where to start?
Check out Carrie Floyd's article on cooking with kids to use as a guide, in addition to these great resources.
Try out new skills with these fun and simple recipes for energy balls, peanut butter and jelly spiders, chewy cocoa granola bars, and farm animal muffins!
You can also watch this video on how to make whipped cream by hand–  a great way to burn some extra energy!