Introduction to Ayurvedic Medicine [Free; RSVP]
October 25, 2022 @ 6:00 pm

-

7:00 pm

Free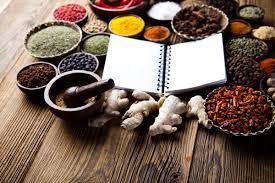 We hope you can join us for this introduction to Ayurvedic Medicine with Dr. Beech!  In this class we will learn about the basics of ayurvedic nutrition (how to use food as medicine), general information about herbal remedies (when to use and when not to use), and useful tips to keep ourselves connected to Nature's intelligence.
Dr. Beech first learned about Ayurveda when he was attending Palmer Chiropractic College.  At that time Ayurveda was not well known and rarely taught in the West.  After graduating, a course was offered by Maharishi Mahesh Yogi in 1986.  Dr. Beech attended that training course and began practicing Ayurveda with his patients.
In 2001 while working as an Ayurvedic physician at a clinic in Bethesda, Dr. Beech was invited to accompany a world famous Ayurvedic doctor named Vaidya Mishra who was touring the area for patient consultations.  Upon meeting Vaidya Mishra and observing his incredible skills as a diagnostician and clinician, Dr. Beech accepted Vaidya's invitation to become his student and learn his 5000-year-old family lineage called Shaka Vansiya (SV) Ayurveda.  This was a very rare opportunity in the US to study one on one with an Ayurvedic doctor who not only attended Ayurvedic College in India but also embodied 5000 years of clinical knowledge handed down from Father to son.
Dr. Beech studied with Vaidya Mishra until he passed in 2017.  He continues to practice SV Ayurveda today at his practice in Frederick.  He and his wife Prabha also run an Ayurvedic herbal product company based on Vaidya Mishra's formulas.  That company is called Prabhava Herbals.
Tickets are not available as this event has passed.
Related Events