Herb Garden Tour and Tea Tasting at Fox Haven Farm [Offsite]
June 30 @ 6:00 pm

-

8:00 pm

$20.00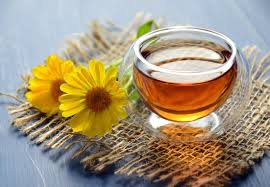 Enjoy a tour of Fox Haven's herb garden and learn about the plants that are ripe for a tea tasting. We'll explore the stories and senses that fill the garden, then, harvest a few herbs to brew for a cup or two.  As we enjoy the different flavors and aromas, we will discuss the energetics of the harvested plants so you can build an understanding of how the herbs are working in your body.  This experience is perfect for anyone with an interest in gardening or herbalism, seeking to engage on a sensory level.
Alecks Moss is a Frederick-local, tea maker, and energy intuitive. Following where the energy flowed, she founded Little Wild Herbs, an intuitive business and practice that savors the joy of personalized wellness by crafting intuitive herbal tea blends and handmade gifts for soul-aligned self-care. You may also recognize Alecks as a friendly face at Fox Haven, working as the Marketing and Events Director for the herb farm and learning center.
Ashley Hoffman is another Frederick County native, who brings her passion for this land, to her work at Fox Haven. She is an artist-focused in photography, mixed media, and fiber. Within her work, she creates a dialogue for important feminist and environmental issues. Ashley enjoys being part of the Fox Haven team, expressing her creativity in the artwork in Fox Haven's posters and promotional materials for classes and events. Ashley is also an aspiring herbalist and Fox Haven has served as a community and environment for her to cultivate her interest in herbalism.
Related Events