Food for Thought and Board of Directors Meeting; Everyone Welcome! [Online; Free; RSVP]
November 18, 2021 @ 6:00 pm

-

8:00 pm

Free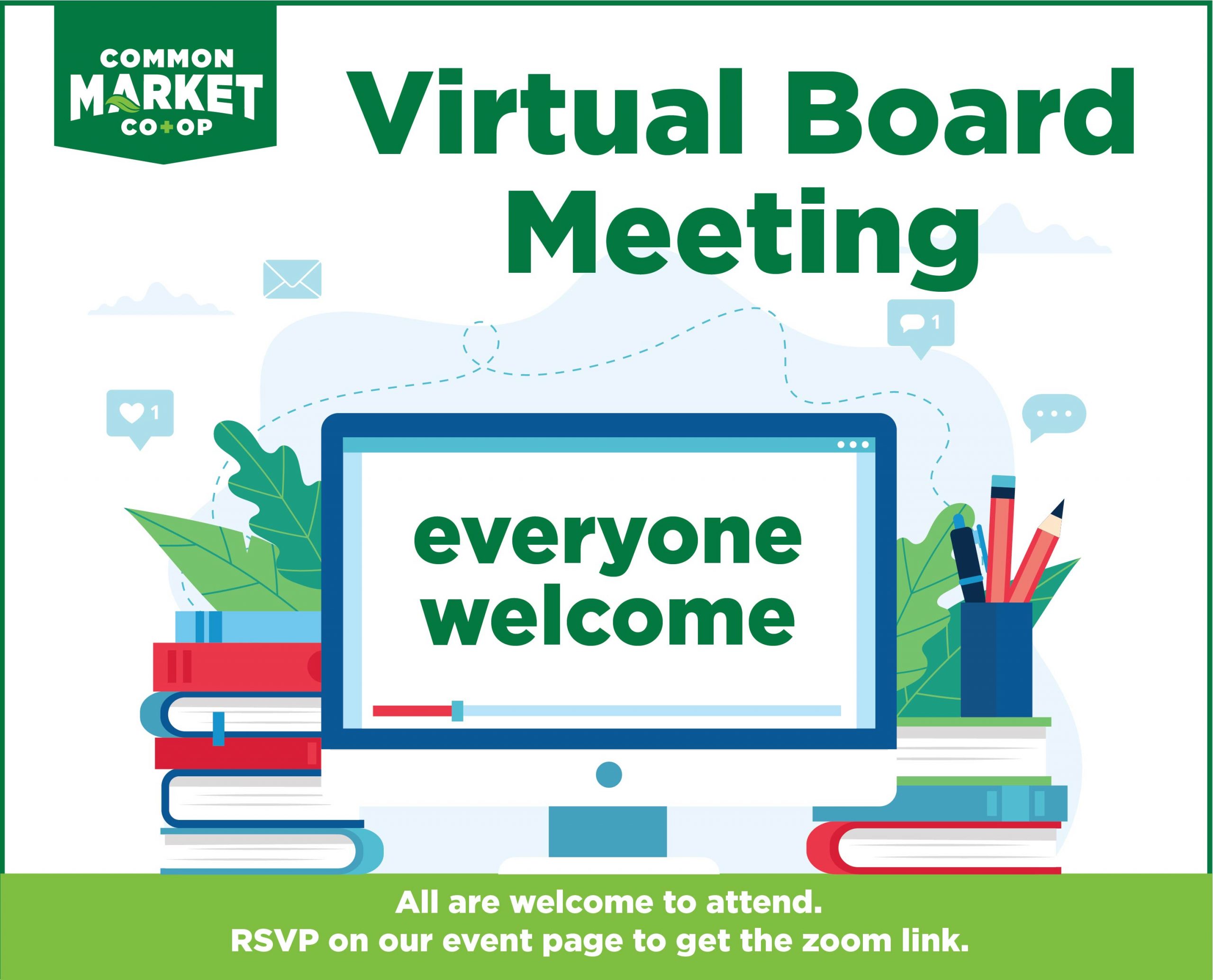 Your co-op's Board of Directors will meet virtually on Thursday at 6:00 p.m.  Please RSVP here by noon on that Thursday to receive your Zoom link.  Your Zoom link will be emailed to you on the day of the meeting.
Early in the meeting agenda, the board reserves space to hear from owners who wish to address the board.  Want to contribute to our next Board meeting?  Click here and in the subject line put "Owner Comment" and let your voice be heard!
This meeting will start with our "Food for Thought" speaker series presentation!   These 20-minute Ted Talk style speeches will take place at the beginning of each board meeting and highlight presenters from diverse and marginalized groups within the Frederick community.  Our hope is to center different voices in order to learn about the joys, struggles, and experiences within Frederick and emphasizes our co-op principles of education and concern for community.  Due to limited meeting time, there will be no Q&A but contact information and resources will be shared for follow up conversations.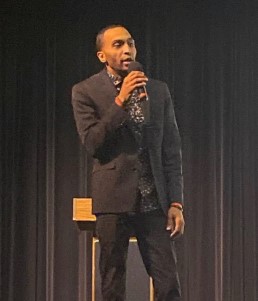 This month's Food for Thought speaker is Aje Hill! Aje is the Founder and Executive Director of I Believe In Me Inc; a Frederick based nonprofit focused on the development and empowerment of urban youth between the ages of 6 and 16. The program offers young men and women an opportunity to obtain academic assistance, anger management, peer building skills, nutritional and hygiene guidance, as well as participate in outreach programs providing the youth with opportunities outside of their current socioeconomic status.
"Many times what we perceive as an error or failure is actually a gift."
At one point in his life, Aje would tell you getting caught was one of the biggest errors he ever made. Choosing the street life over becoming a contributing member to society, Aje found himself quickly addicted to the hustle; always wanting more. In 2009, Aje was arrested and faced a twenty year prison sentence; with all but eight years suspended, over a major drug distribution charge. While incarcerated, Aje realized he no longer had control over his life and admitted to himself that life had become unmanageable. Through the pain, the hurt he caused his family, and the loneliness he faced behind bars, Aje decided to do one of the hardest things in life; change. He decided to no longer be a menace to society and with strong family support, love of God, and many support groups; Aje opened a new chapter to his life and never looked back.
Aje passionately works to deter the youth of today from the same situations and consequences he once faced. Using his personal
experiences, Aje is able to expose the youth to the dangers associated with certain actions and the path those choices will take them on. It is his and the mission of I Believe In Me to inspire and challenge youth through physical and mental activities that foster self -respect and respect for the world around them.
Tickets are not available as this event has passed.